Microsoft has now released the native ARM version of Microsoft Edge browser to Mac devices using the Apple M1 chip and running macOS Big Sur, the latest version. Even before Apple officially launched the latest MacBook Air, Pro, and Mac Mini powered by the M1 SoC, many developers had started working on building a native version of their software for Apple Silicon-based Macs.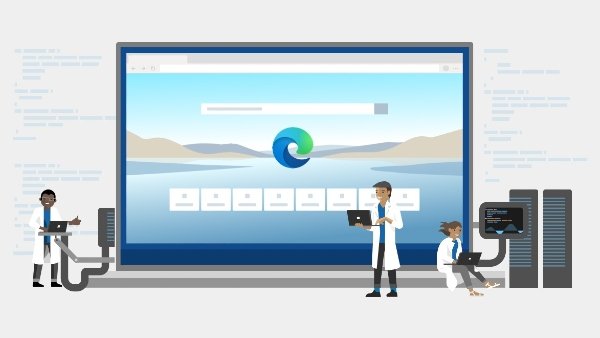 Microsoft Edge for Apple M1 devices
So far, Edge has been running on M1-based Macs through the Rosetta 2 emulator, which was fine but did not unleash the full potential of the SoC. However, now that there is an official ARM version of Microsoft Edge, users would see a great jump in performance and stability.
This version has been designed to utilize the maximum capability of M1 chips, where Apple has included unified memory, impressive security, and custom-made tech.
Microsoft has pushed the ARM version through the Canary channel only, which also means that developers may be trying to add more features or stability before pushing the final build. It also means that the Microsoft Edge for macOS build you can download from the official website would still use the Rosetta 2 emulator.
Microsoft may take up to a few weeks to receive feedback from Canary and Beta channels — before it rolls out the final version as a public release.
Considering that the native ARM update for Mozilla Firefox practically changed the web browsing experience on M1-based Macs, the new Edge browser should also have something worth checking out. Only hands-on testing will tell us about the changes since Microsoft has not specified anything in the release notes.
Ever since Apple launched the M1 chip, experts and users have been praising the devices for their incredible speed, improved battery life, and the altogether snappy experience. Only the native ARM versions of macOS apps would leverage these features, which is why developers are rushing to deliver their updates.