Microsoft Edge browser was advertised as a universal app, hinting it will be available across a range of different platforms. The browser already marked its presence on the mobile version and Windows 10 iteration but many were anticipating its entry in Xbox One. All air was cleared regarding this rumor during a live Twitter Q&A session, the Microsoft Edge Development Team were answering sent to them by the Edge community.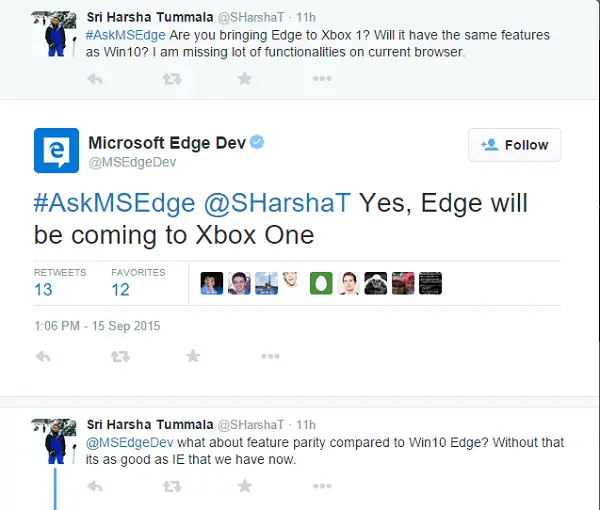 Edge Browser Arriving on Xbox One
Microsoft Edge is the new browser launched with Windows 10. Xbox One is all-in-one entertainment system. It gives best experience when it comes to new generation of games.
During the Twitter Q&A, a user named SHarshaT sent in the following question:
Are you bringing Edge to Xbox 1? Will it have the same features as Win10? I am missing lot of functionalities on current browser.
The Microsoft Edge team replied, confirming that Microsoft Edge will be landing on
Xbox One: Yes, Edge will be coming to Xbox One.
When this will take place and which features will make their way on the Xbox One version of Edge, is yet to be seen. But we can surely expect to hear more regarding Microsoft Edge for Xbox One in the coming days.