Microsoft Edge Preview (Chromium-based)browser is finally up and running for Windows 7, Windows 8, and Windows 8.1 operating systems. If you're still using Windows XP, well, you're out of luck because Microsoft is no longer supporting that operating system.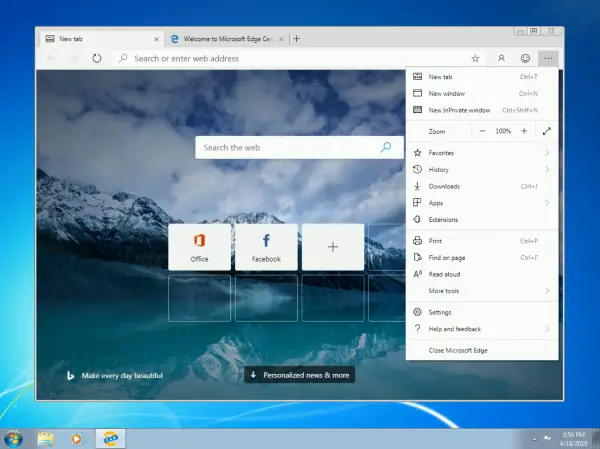 Download Edge Chromium browser preview for Windows 8.1/8/7
The preview builds come from the Microsoft Edge Canary channel, and with that, Microsoft has managed to bring the web browser to all the initial platforms is planned for in the past. Chances are, the future might see the software giant supporting Linux, but that's for another day.
By supporting Windows 7, Windows 8, and Windows 8.1, Microsoft has placed itself in a position to garner even more users to Edge preview. We could be witnessing the rise of the browser that could unseat Google Chrome from the top spot, but that wouldn't be much of an issue since Edge preview is running on the Google-made Chromium platform.
For those who are interested in giving this new web browser a test run, please visit the Microsoft Edge Insider website. Furthermore, the company is making plans right now to bring the Microsoft Edge Dev channel to Windows operating systems outside of Windows 10 in the near future.
Bear in mind that Microsoft Edge preview, at the time of writing, does not support AAD sign-in and dark mode. This should change very soon, so keep an eye out for that.