Microsoft has announced the availability of the Microsoft Edge Dev Channel for Linux. As a result, Microsoft Edge is now available for all major desktop and mobile platforms including Windows, Mac, Linux, Android, and iOS.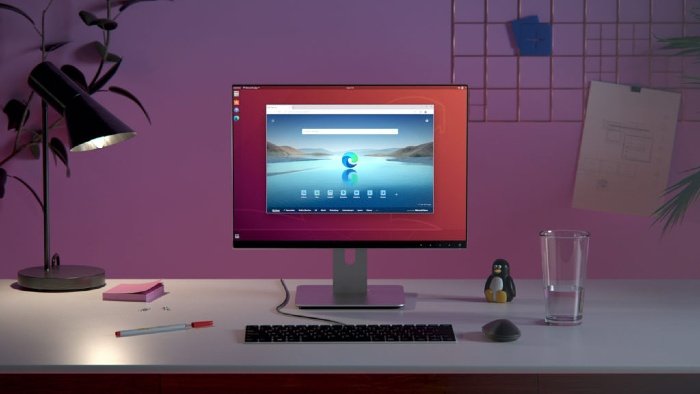 Download Microsoft Edge Dev Channel for Linux
In its blog post, Microsoft had this to say:
"We're particularly excited to offer web developers the same consistent and powerful web platform and developer tools as on macOS or Windows, so you can build and test in your preferred environment and be confident in the experience your customers will have on other devices."
What's more, Microsoft said the company is also accepting submissions for the Microsoft Edge Bounty Program on Linux from security researchers.
The Microsoft Edge Dev Channel for Linux is compatible with Ubuntu, Debian, Fedora, and OpenSUSE distributions.
In addition to its typical Dev channel updates, Microsoft will release weekly builds for Linux as well. Here's everything that you can expect from the Edge Dev Channel for Linux:
Getting started with Microsoft Edge for Linux
There are a couple of ways you can install Microsoft Edge on Linux. First things first, you can download and install a .deb or .rpm package directly from the Microsoft Edge Insider site. This way, your Linux machine will be configured to receive automatic updates in the future.
Secondly, interested users can also install Microsoft Edge from Microsoft's Linux Software Repository using your distribution's standard package management tools. All you need to do is follow the command-line installation instructions available on the Microsoft Edge Insider website.
Microsoft Edge Preview for Linux: Things to expect
"With our initial preview release, we're aiming to provide a representative experience for developers who want to build and test their sites and apps on Linux, Microsoft added.
Microsoft hopes web platforms and developer tool features should encounter no issues whatsoever. It includes core rendering behaviors, extensions, browser DevTools, and test automation features, among other elements.
Microsoft has warned that certain end-user features and services of Edge may not yet be fully enabled on Linux.
Microsoft's initial Edge release for Linux is limited to local accounts. Meaning, you can't sign in to the browser via a Microsoft Account or AAD account. Also, you can't use features that require signing in like syncing your settings, favorites, etc.
All the pending features will be available in a future preview of Microsoft Edge for Linux.