Microsoft announced new Edge features and integrations on Day-1 of its on-going Build 2020 virtual event. By announcing these updates, the company hopes to keep Edge users productive and organized. Plus, the company also announced a series of updates for web developers.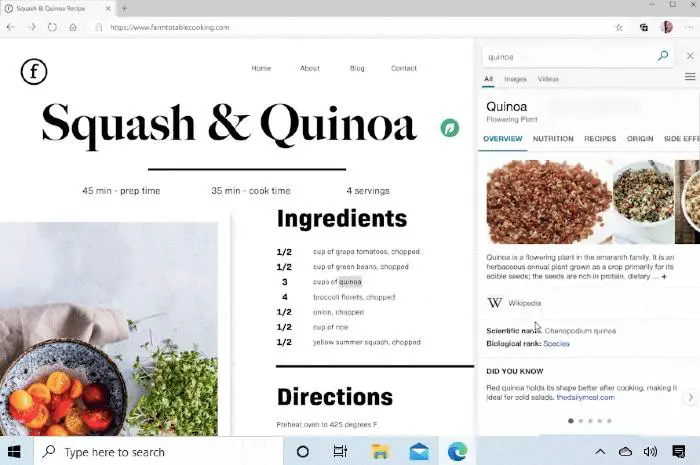 Microsoft Edge rolling out new features
In its recent blog post, Microsoft wrote:
"…we're also introducing a few exciting new features to help you be more productive, and a new integration to help find and organize the content you want."
In this article, we are going to compile a list of new changes coming to Microsoft Edge this week:
New Pinterest integration
Microsoft Edge offers collections, which allow users to group different tabs and web pages and save them for later use. Microsoft is enabling a new Pinterest integration, aiming to make Edge collections smarter. This way, Edge users can easily discover new, relevant content.
Microsoft hopes Pinterest integration will help Edge users easily discover new content ideas that are relevant to what they are working on. The whole idea is to save Edge users a significant amount of time that they would otherwise spend on the research part, further increasing user productivity.
Once Edge users enable the feature, they will see Pinterest suggestions at the bottom of their collection. Clicking on a suggestion will show relevant trending Pins. Edge users can export their collection to Pinterest so that they can find saved webpages in a new board on Pinterest.
Furthermore, Edge users can also export collections to OneNote, Excel, and Word. Pinterest and OneNote integrations will appear in Insider channels sometime next month.
Sidebar Search
Edge is getting support for a new feature called Sidebar search. It allows users to look up words and phrases in a pane on the side of the page without leaving the current tab, further reducing the distraction. Simply highlight a word, right-click, and choose "search in sidebar" from the context menu to look up additional information.
Microsoft has announced some updates for web developers, as follows:
WebView2 preview expands to include .NET and UWP (WinUI) development.
Improvements to the Microsoft Edge Add-ons site make searching and finding extensions easier.
Making PWAs feel even more natural and familiar alongside other Windows apps.
Experimental web platform features with Origin Trials.
Meanwhile, Microsoft Edge delivers new syncing and customization options for IT professionals, in addition, to support for Windows Information Protection for Windows 10 users. The update will also empower users to switch between personal and work profiles.
Meanwhile, let's take a look at security features in the Microsoft Edge browser for Windows 10.