Microsoft has shared that the Edge browser will no longer support e-books which use .epub file extension. Reading eBooks had been one of the strongest features of Edge, but this one particular extension is bring dropped. It is most widely supported vendor-independent XML-based e-book format; that is, it is supported by the almost all hardware readers. The support page has been updated recently, i.e., 20 August 2019.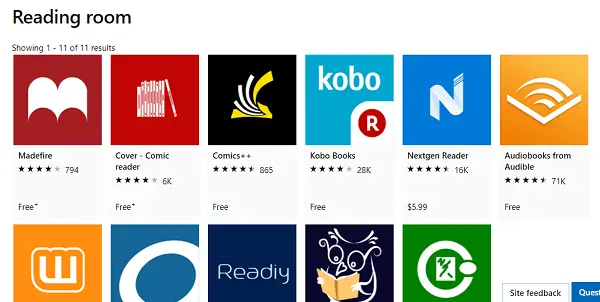 Edge will not longer support reading ePub books
That said, Microsoft recommends you to use instead .ePub apps that are available in the Microsoft Store. While they are limited as of now, the support page promises that consumers can expect to see more added over time — a partnership with companies like the DAISY Consortium to add additional, accessible apps. 
There are many eBook applications already available at the Microsoft Store, but with the partnership with DAISY Consortium, more can be added which can deliver a similar experience. We have already seen an increase in the number of eBook Apps under the reading section. 
Reading e-books directly within the browser was a fantastic experience because I could quickly take a look into it before opening in my favorite app. Now you will always have to open in a dedicated application.
Edge is one of the few apps that can add highlights, and it worked on e-Books as well. One could have easily edited and synced the book on OneDrive, and keep working on the move. Sadly it's not possible anymore. That said, you may want to download one of these ePub reader apps.