One small online world fits us all but there are some potential dangers too associated with it. Web users particularly children do not make the smartest choices when it comes to posting something on social networking sites. This act can have some repercussions. So, it's essential for parents to be aware of what their kids do online by being Online safety savvy – but prying may mean something as unacceptable in the virtual world as it is in the real world.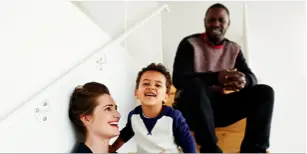 Microsoft has stepped in to address this issue. It has created new resources for parents, caregivers and educators on some important topics in online safety, including teaching young people about misinformation and hate speech online, educating them about the dangers of "sexting," and helping them respond to incidents of online bullying and cyber harassment.
Online Safety Savvy
Apart from the above, the tech-giant has announced the relaunch of its presence on Facebook and Twitter to again supply friends and followers with a daily dose of online safety savvy. Microsoft views sexting as an unsavory gateway through which young minds can be exposed to a range of negative online content and experiences so the company has pulled up its socks in raising awareness and encourage good digital behavior.
Tech-support fraud too has become a glaring issue for most security firms. This has elicited a terse response from Microsoft. It has decided to tackle this rising menace and fight back by filing a federal lawsuit against two companies. Law enforcement agencies are also making this a priority for action. Moreover, Microsoft has teamed with AARP to help spread this message.
Taking a strong resolve of making online world more secure, Microsoft encourages good digital citizenship.
Some resources to help you: