Microsoft is making a push to end distribution of Windows 7 and Windows 8.1 beginning in November 2016. It means that if you're set out to purchase a copy of Windows 7 or Windows 8.1, you might want to do it before then.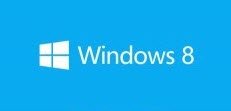 Not only will Microsoft end the sale of Windows 7 and Windows 8.1 come next year, but the company will also no longer sell computers with the operating systems installed as it pushes to get Windows 10 into the hands on every computer user around the world.
The lone exclusion will be businesses with certain licenses that allow them to choose which version of Windows to use.
The deadline is very interesting because it puts pressure on consumers who have grown comfortable with Windows 7 and Windows 8.1. Some are even reluctant to upgrade their operating system to Windows 10 because they are not interested in the learning curve that comes with it.
For Microsoft, however, this step is important because it wants to have Windows 10 on 1 billion devices to help sell the idea that one app can be used on any Windows 10 device with any screen size.
Despite Microsoft putting an end to the sale of Windows 7 and Windows 8.1, it doesn't mean the software giant is ending support for the operating systems. Support will continue until 2020 for Windows 7, and 2023 for Windows 8.
For those who are not aware, Windows 10 is a free upgrade for Windows 7 and Windows 8 users for the first year. At the moment, Microsoft says the update is optional; however, that will soon change to recommended as the company aggressively moves to get everyone to use Windows 10.