Microsoft has launched Entra, a new product suite of identity and access management solutions. The product family includes- Azure Active Directory (Azure AD), Microsoft Entra Permissions Management, One unified model to manage permissions ​of any identity across any cloud, and Microsoft Entra Verified ID.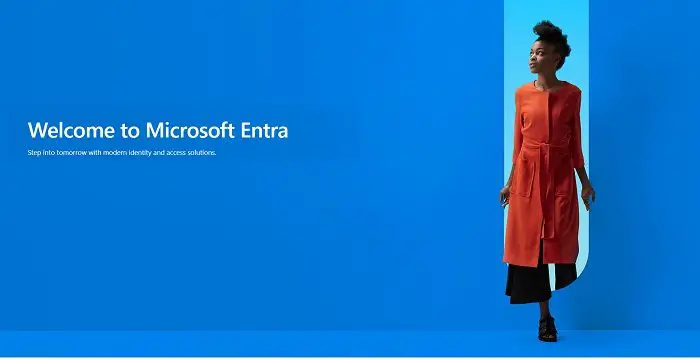 Microsoft Entra launched
To put it in simpler words, Microsoft Entra is a product suite specially designed for users to secure their digital identity by letting the security teams manage permissions in multi-cloud programs and protect access to any of their apps. It includes all popular cloud services like Amazon Web Services, Microsoft Azure, and Google Cloud Platform.
The CVP of Microsoft, Security, Compliance, Identity, and Privacy, Vasu Jakkal, explains that as our digital assets are growing, the attack vector is getting easily exploited.
This has almost doubled. There were 579 attacks per second just a few months back, so the escalation of attacks continues to increase and that puts people at extreme risk when it comes to their own personal security." Identity "is the battle of security attacks right now and there are 921 attacks per second," he added.
Microsoft Entra Permissions Management will be made available worldwide this July 2022. It will also be integrated within the Microsoft Defender for Cloud dashboard, extending Defender for Cloud's protection with CIEM.
The new Microsoft Entra will verify all your identities and manage their access to any resource.
It will:
Protect access to any of your resources or apps for any user.
Verify every identity and govern permissions across multi-cloud programs.
Bring in the real-time intelligent access decisions thereby simplifying your experience
Additionally, Microsoft has also announced the public previews for-
Workload identity management: The identities that we grant to different apps and services are termed workload identities. Workload identity management will secure all our identities by resetting permissions granted, and setting the access policies.
Lifecycle Workflows: controlling access to all apps and data with automated identity governance to ensure that only authorized users have access.
With users' security as its top-most priority, Microsoft is trying to build an end-to-end solution to identity protection.