This year's Microsoft Envision brings together the most forward thinking minds in business and technology. This is an event where a business leader, a decision maker and even a technology enthusiast will be interested. This is a one-of-its-kinds opportunity that no one should miss; where you can hear the latest business trends and discover solutions that can help you, your team and your business achieve more. This grand event called Microsoft Envision has already begun on the April 4th and April 6th is the last day of it. The event is taking place in New Orleans. Nearly 300 sessions and 300 brands have been incorporated in this fair of intelligent minds.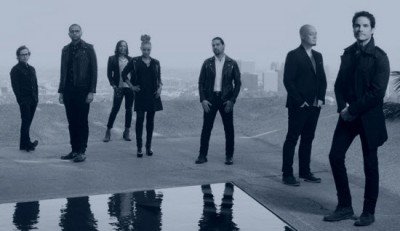 Microsoft Envision
The first day was a remarkable day of this event, as it was the day for business leaders. Microsoft Envision 2016b started with a keynote from Satya Nadella and a guest appearance from astronaut Captain Scott Kelly. Scott Kelly shared his experiences with Microsoft HoloLens in Redmond, Washington, and on the International Space Station. He talked about the future opportunity for HoloLens to create better connections with astronauts in space and on the ground resources. Digital transformation was at the center of this event; while the sessions relate to this.
Micorosoft's team mentions on an official blog regarding this event,
"With Microsoft Envision, we're creating a truly global summit for issues critical to CxOs and other business leaders. More than 6,000 leaders from 70 countries representing every walk of industry are here in New Orleans. We've moved some of our deeply technical content to Microsoft Ignite and Microsoft Build so attendees here can focus on challenges, trends and disruptors that are making and breaking companies today. This conference is designed to give everyone a chance to step back and learn about smart strategies to tackle emerging issues, power new efficiencies and build new business models and revenue streams."
Other top leaders who are participating in this event are PayPal CEO Dan Schulman, NFL CIO Michelle McKenna-Doyle and Special Olympics Chairman Timothy P. Shriver, Ph.D. All these people will be seen sharing their perspective and career lessons on transforming for success.
Read the complete blog on this grand event called as Microsoft Envision, here.