If the benefits of digital technology are to be realized, it is essential to address all the inherent challenges before embracing it. As such, the European Commission put forward its EU Data Protection Reform in January 2012 to make Europe fit for the digital age.
Microsoft to be GDPR compliant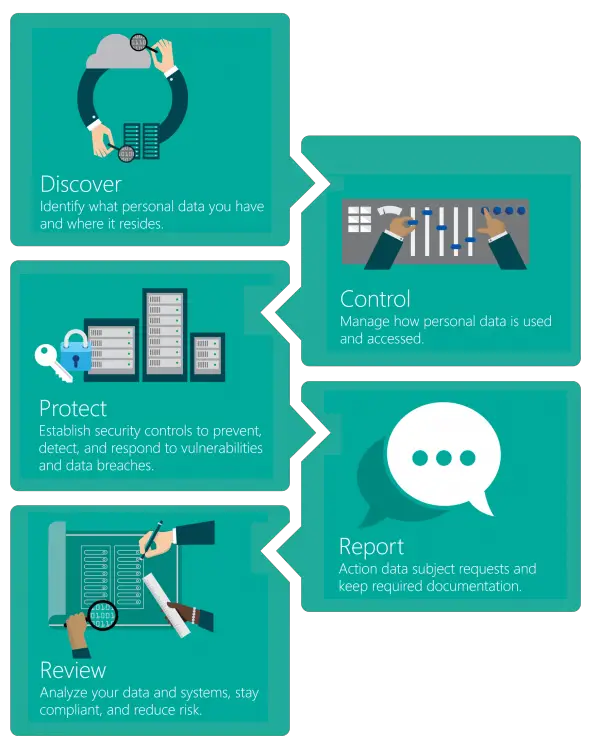 The regulation was a step in the direction of strengthening citizens' fundamental rights in the digital age and facilitate business by simplifying rules for companies in the Digital Single Market.
Microsoft pledged its support for this initiative and reported that it is committed to be GDPR compliant across its cloud services when the regulation comes into force (May 25, 2018)
We are committed to our principles of cloud trust – across security, privacy, transparency and compliance," said Microsoft's Chief Privacy Officer Brendon Lynch.
Data Protection Reform policy requires all leading organizations to respect and protect personal data – no matter where it is sent, processed or stored. That said, complying with the GDPR is not an easy task but Microsoft Cloud has taken up the lead in supporting compliance initiative.
The enterprise cloud service provider has become the first robust organization to implement strict controls required to earn approval for contractual model clauses governing the transfer of data outside of European Union.
As mentioned at the start, the compliance with ISO's important 27018 cloud privacy standard comes against the backdrop of new privacy law that will be enforced from May 25, 2018 where all organizations will have to guarantee the protection of all personal data regardless of where it is processed or stored.
In the coming months, Microsoft will be holding different workshops and webinars to help its customers and business partners comply with the new regulation.