Windows 10 is the latest OS from Microsoft. People across the globe are analyzing this operating system for its usability in different sectors. In a recent blog, Microsoft has mentioned that Windows 10 is suitable for government IT for a number of reasons.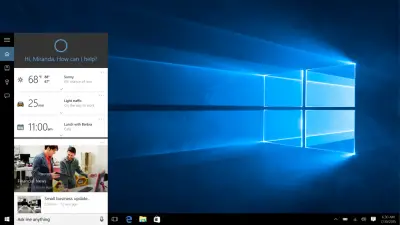 Why Windows 10 is suitable for Government IT
Microsoft mentions why the new operating system is best suited for government agencies and their software. Government software is often very basic. Hence, advances in the software technology or the operating system they are using can give rise to security threat. This is where Windows 10 can help these government software to keep up with the latest security threats and technological advancements. Microsoft mentions in the blog,
"Many agencies are evaluating Windows 10 to address some of these key trends and those preferring to stay more current can opt for a model of faster-paced, ongoing updates."
Windows 10 offers new options for migrating from older operating systems like Windows XP or Windows 7. It also offers updates regarding security, technological advancement and much more. Besides, security is the most important factor that is taken care by Windows 10. Due to ever-evolving cyber threats, government agencies as well as private organizations need to be on their toes. Windows 10 is equipped with various approaches and tools that can enhance the security of data and devices. Though the systems of government agencies will be migrated from older versions of Windows 10, the users won't find any difficulties while using the new OS. The familiarity with the Windows 10 OS reduces the need of training the employees.
Windows 10 is equipped with many new security features such as data loss prevention, automatic encryption for government and corporate data, encryption of corporate apps, and built-in multi-factor authentication. Due to all these factors, Windows 10 certainly looks more suitable for the government IT sector.
Read the complete blog by Forbes Insights on Microsoft blogs.