Microsoft wants to protect your family against online threats lurking around the corner. Microsoft has announced a preview for Microsoft Family Safety, a new app for iOS and Android devices that assures digital safety measures to safeguard families against various online threats.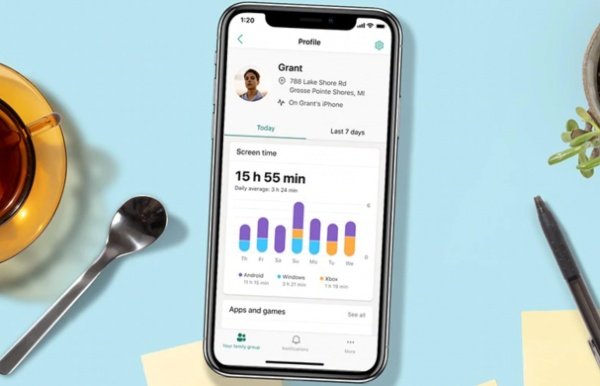 Microsoft Family Safety app for Android & iOS
"This new app empowers families to start conversations and promote healthier habits. It brings together cross-platform digital safety, such as screen time and content filters, with location sharing to help keep loved ones safe."
Microsoft Family Safety provides users with parental controls such as content filters, screen time limits, activity reporting, and location awareness, etc. Let's take a deep dive into the key features of the app.
You can set always set limits with web and search filters with regards to your children's Internet usage is concerned. This way, you can block mature content that may not be suitable for children and set browsing to kid-friendly websites on Microsoft Edge. In addition to web and search filters, content filters also apply to apps and games.
The app also allows users to set screen time limits that work across multiple devices. This way, you can set screen time limits on devices of your children so that they don't spend too much time on certain apps or games. Apps and game limits apply to platforms such as Xbox, Windows, and Android.
The Microsoft Family Safety app also offers insights into your family's digital activity, Microsoft wrote:
"Parents and kids can both view kids' activity reports of screen time, top websites visited, and terms kids are searching for online. Activity summaries Weekly email reports."
The Location awareness feature of this app allows users to stay connected with their family members, courtesy of a map-based location sharing. You can bookmark places your family members visit the most.
How to sign up with Microsoft Family Safety Preview
First things first, go to family.microsoft.com to create a family group.
Add family members and invite them to join the group
Fill out the preview submission form
Provide family and device information
A limited preview of the Microsoft Family Safety app is available on iOS and Android. The Microsoft Family Safety app will be available to the masses sometime later this year.