Microsoft is cracking down on a modified version of its Windows operating system citing copyright concerns. Microsoft has filed a complaint against Ninjutsu OS under the Digital Millennium Copyright Act (DMCA). According to the company, certain features of Ninjutsu OS, allowing users to remove specific Windows 10 applications, uninstall bundled software, and change certain OS settings, are subject to copyright violation.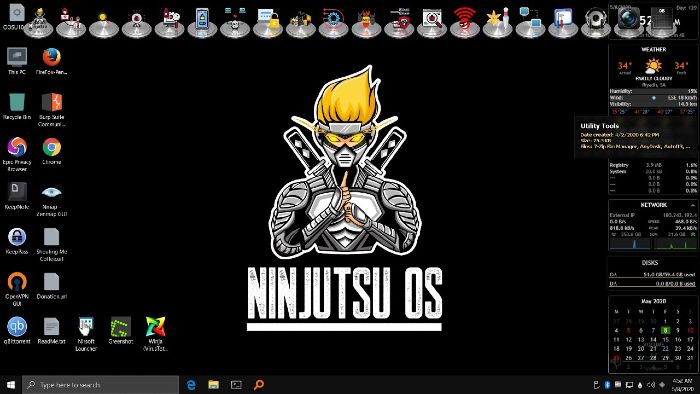 Microsoft cracks down on Ninjutsu OS
The DMCA complaint against Ninjutsu OS has been filed by the Business Software Alliance (BSA) on behalf of Microsoft Corporation. The DMCA complaint specifically targets certain Ninjutsu OS features that enable heavy customizations and modifications to Microsoft's Windows 10 operating system.
"We have a good faith belief that the material made available on the page/links listed above has not been authorized by Microsoft, their agents, or the law for publication, listing or sale in this manner, or on your site," the BSA said in a DMCA complaint filed on behalf of Microsoft Corporation.
Furthermore, Ninjutsu OS encourages users to disable certain "annoying" features of the Windows 10 operating system and remove or uninstall "unwanted" components, programs, and services.
What is Ninjutsu OS
The Ninjutsu OS relies on heavy modifications to Microsoft's Windows 10 operating system, promising to enhance user privacy with a number of additional tools. However, Microsoft argues this amounts to a violation of its software license.
Modifying variants of the Windows operating systems to cater to individual requirements and preferences is not a new sensation. In fact, many of these customizations can be performed within the operating system's software itself. However, Ninjutsu OS is essentially taking Windows 10 modifications to a whole new level, something Microsoft is not in a mood to take lightly.
By offering ways to "work around technical restrictions of the software," Ninjutsu OS has invited a legal setback from the software giant. The complaint further adds:
"As such, we request that you please act expeditiously to remove or disable access to the specific pages/links described above, and thereby prevent the illegal reproduction and distribution of Microsoft content, via your company's network, pursuant to 17 U.S.C. §512(d)."
According to this tutorial video, users must own a license for a genuine copy of Windows 10 to get Ninjutsu OS modifications up and running without any trouble.
Going by the DMCA complaint, Microsoft appears to be furious by the fact that Ninjutsu OS enables unauthorized tweaking or removal of certain Windows 10 components, rather than copying its content.
It will be interesting to see how the story unfolds.