A new post on 'Building Windows 8' blog has sent a new wave of excitement amongst Windows 8 enthusiasts. The blog that gives an inside look from the Windows Engineering team has confirmed that, at least 4 Windows RT partners – Asus, Samsung, Dell and Lenovo will go on to produce Windows RT tablets based on ARM platform.
Formerly known as Windows on ARM, Windows RT is a version of Windows 8 OS for ARM devices such as tablets. The RT tablets from the above-mentioned leading brands and from the Microsoft itself (Surface) will be a collaboration of new technology with extreme engineering, that would lead to a better pairing of software and hardware.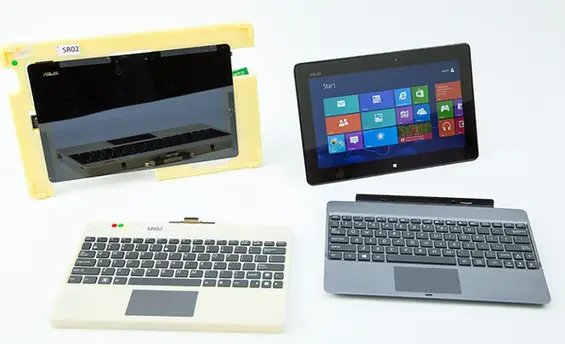 The RT tablets from the Microsoft partners will feature improved software and will use fewer system resources, thereby making devices more reliable . Microsoft has promised to provide all the necessary tools and support to contribute to the new generation of PCs and the respective partners too have obliged by committing to share early iterations of their products for any final optimizations.
If all goes well, we could soon see beautiful, thin and ultra-light tablets with fast and fluid touch interactions, long battery life and connected standby. Microsoft has worked quite hard for the release and has come up with something good to share, at least for now. Let's check them!
Connected Stand-by
As Microsoft describes in its blog, Connected Standby is a scenario of having your PC tablet always in the 'ON' mode but not in use. In this mode, RT tablet remains alive for days, without requiring a charge and could be brought up to life for activity in less than a second just with a touch of a button.
This ensures that your tablet is in low-power consumption mode and drains no excess power.
Design optimizations
Analysis at the component level has forced the manufacturers to invest in design optimizations. Result – a touch controller based on single chip. Reducing multi-chip solutions to single-chips design helps eliminate thermal problems and achieve lower power usage. Moreover, it leads to smaller battery sizes and lighter designs. Checkout the table below to get an overview of typical weight and thickness!
If the words of Steven Sinofsky are to be believed, Windows RT tablets will weigh between 1.15 pounds and 2.64 pounds, and measure between 0.33 inches and 0.62 inches thick.
Touchpad
Microsoft has been able to incorporate native support in firmware for delivering incredibly fast gesture recognition by working closely with its touchpad component vendors. See the gestures below that will be supported by RT tablets.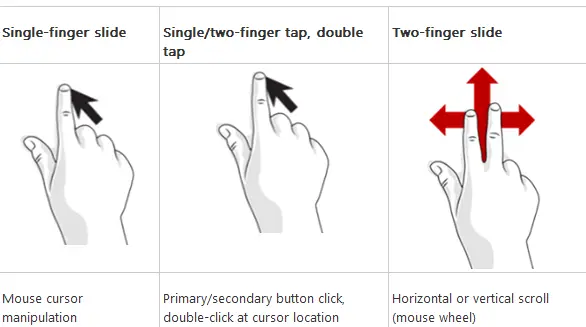 NFC integration
Sam Burd, vice president, Dell PC product group said, "Dell's tablet for Windows RT is going to take advantage of the capabilities the new ecosystem offers to help customers do more at work and home." NFC integration will be featured in a number of upcoming Windows RT launch products. So, by simply tapping two NFC-enabled Windows RT devices together, you will get the chance to easily share photos, URLs and more.
Windows RT devices will be available for sale on 26 October alongiside the release of other Windows 8 products. For more information, visit the MSDN blog.