Microsoft has released an out-of-band update that addresses network connectivity issues in the Windows 10 operating system. The update targets almost all supported versions of Windows 10, including version 1909, 1903, 1803, and 1709. The update primarily fixes an issue of the OS displaying the wrong internet connection status for certain VPN users.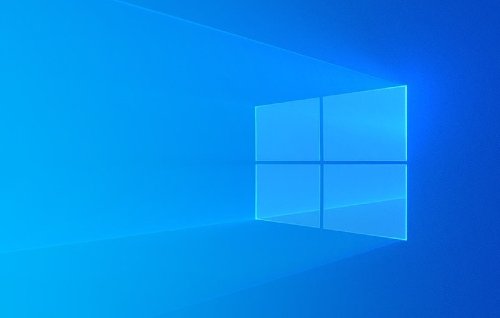 Windows 10 fixes network connectivity issues
The Windows 10 out-of-band update KB4535996 also fixes the issue, which prevented certain web applications from connecting to the internet. Announcing the update, Microsoft wrote:
"Addresses an issue that might display a limited or no internet connection status in the notification area on devices that use a manual or auto-configured proxy, especially with a virtual private network (VPN). Additionally, this issue might prevent some devices from connecting to the internet using applications that use WinHTTP or WinINet."
Previously, the company acknowledged that devices using a proxy might show limited or no internet connectivity status on Windows 10 computers.
Many Windows 10 users using a virtual private network (VPN) complained about a limited / no internet connection status in the Network Connectivity Status Indicator in the notification area.
The issue did occur when users tried to connect/disconnect to/from a VPN or switch between the two. It further led to another connectivity issue, preventing certain web apps using WinHTTP or WinInet from connecting to the Internet.
Some of the Microsoft apps that failed to connect to the Internet include Teams, Office, Office365, Outlook, Internet Explorer 11, and some versions of Edge.
If you do not face any issues, you do not have to install this update.
This KB4535996 update applies to the following version of the Windows 10 operating system:
Windows 10, version 1709
Windows 10, version 1803
Windows 10, version 1809
Windows 10, version 1903
Windows 10, version 1909
Windows 10 Enterprise LTSC 2019
Windows Server, version 1709
Windows Server, version 1803
Windows Server, version 1809
Windows Server, version 1903
Windows Server, version 1909
Meanwhile, the company has acknowledged that following installation of this update, devices with Asian language packs installed may receive the error:
"0x800f0982 – PSFX_E_MATCHING_COMPONENT_NOT_FOUND."
In that case, Microsoft is recommending Windows 10 users to uninstall and reinstall any recently added language packs. If that doesn't work, you can reset your Windows 10 PC.