Microsoft has worked with many developers to launch successful games and franchises for several decades. Many of these games have become exceptional success stories as well. However, Microsoft has announced that the Microsoft Flight Simulator franchise is the fastest growing and longest-running franchise.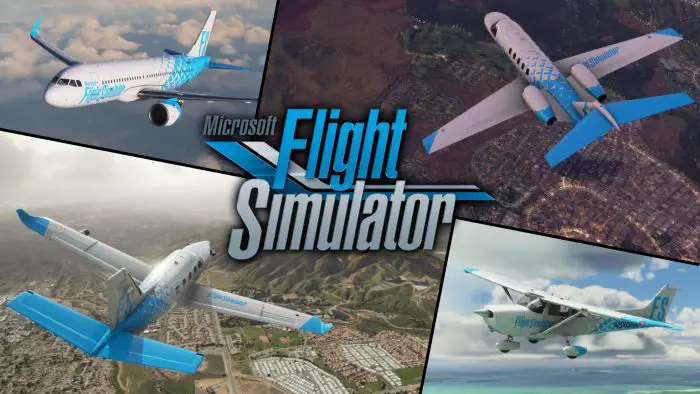 Microsoft Flight Simulator fastest-growing
To put things in context, Microsoft Flight Simulator made its entrance 38 years ago, and it has expanded to multiple platforms over time. The title arrived on Xbox Game Pass for PC on August 18, 2020, which increased the number of pilots to 2 million.
In the official blog post announcing the milestone, Microsoft has thanked all users who have embraced the game's brand-new simulation experience. The company also shared some fascinating statistics from a flight simulation point of view.
For instance, the tech giant says that the 2+ million pilots have together run more than 50 million flights so far. In terms of distance, the flights add up to more than 3.5 billion.
To give this number some contextual understanding, Microsoft says that if the distance were covered linearly, it would have been enough to go to the Sun from the Earth roughly 19 times. The company also appreciated the community's creators for working in full swing to develop airports, aircraft, and other add-ons for the game.
Apart from sharing some details about how Microsoft Flight Simulator has worked in the past months, the blog post details what Microsoft has planned for the future. For instance, December 22 would see the launch of some surprise updates from the developer.
The upcoming VR update is also expected to be a significant boost to the gameplay. Pilots and flight enthusiasts can also expect the newly-launched spaces where they'd see some surprises. The developer adds that Microsoft Flight Simulator would see bigger upgrades in 2021, including the launch on Xbox Series S and Series X.
Besides, users can always tune in for the World Updates that bring regular changes and the surprises that Microsoft has planned for the community. It is clear that Microsoft has something huge planned for players in the upcoming years, and the numbers are expected to rise further.