With Thanksgiving around the corner, Microsoft is releasing one of the biggest updates for its popular title: Microsoft Flight Simulator. According to the software giant's trailer and release information, the simulation game has now received more detailed renders of many regions.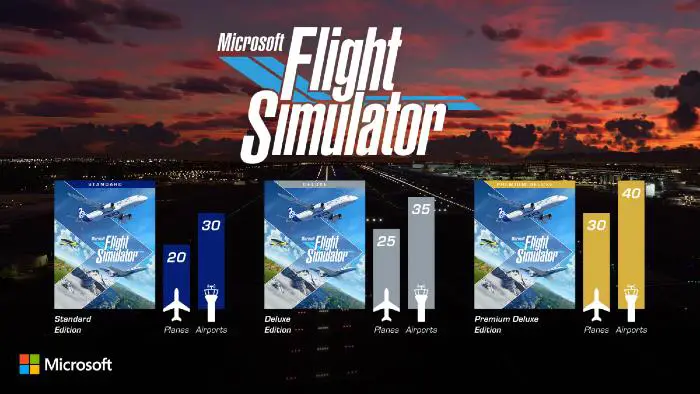 Microsoft Flight Simulator receives a major update
Altogether, there are 50 points of interest, as well. The most noticeable addition is that many areas like The White House, Fort Knox, and the Las Vegas Strip have become so detailed in design. For gamers equipped with the right hardware options, these points would be worth checking out, indeed. On top of the addition of these detail-rich elements, Microsoft Flight Simulator now packs four new airports. It has also fixed several airliners, including the Boeing 747-8 Intercontinental fuel consumption issue.
With the newly added features and smoothness, exploring the virtual world would be more realistic within the MS Flight Simulator environment. For instance, touring inside the Grand Canyon or the Kennedy Space Center in Florida will be more detailed than ever, thanks to the update's intricate graphics. Microsoft says that it has addressed many issues regarding performance, along with the routine bug fixes.
Some of the other points of interest you can check out after updating include Chimney Rock, Biltmore Estate, Devils Tower, New River Gorge Bride, Bixby Creek Bridge, Monument Rocks National Natural, Yosemite El Capitan, Shiprock New Mexico, Johnson Space Center Houston, and the Gulf of Mexico, Oil Rigs.
Developers add that their months-old attempts to improve the virtual world's overall graphics have been brought to the best form in this update. They have also made some tweaks to the main User Interface, such as fixing the input issues on some devices and addressing the inaccuracies during real-time gaming.
Microsoft assures the update would be rolling out before Thanksgiving in the United States, which means users have something to rely on to kill the boredom during these social distancing times. Considering how the CDC's official statement does not recommend air travel right now, Microsoft Flight Simulator may be the only way to reach the heights.