Microsoft has officially released the Virtual Reality update for the simulation app for PC-based VR headsets. If you have one of the compatible Virtual Reality headsets, you can now enjoy a Virtual Reality-based version of Microsoft Flight Simulator.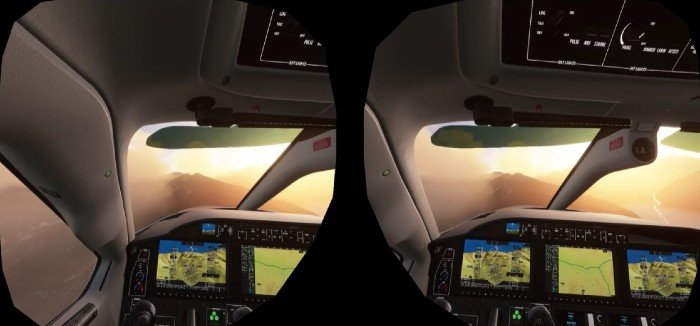 Microsoft Flight Simulator VR update
The developer says that the update has been inspired by the powerful feedback from the MFS community. It is also worth noting that the VR update is available free of cost as well.
According to Microsoft, VR support is the next big step in creating an authentic simulation of flights. Though the developer has added mind-boggling details and additional controls to the game, VR would be bringing a brand-new gaming experience to wannabe pilots, flight enthusiasts, and passionate gamers.
Microsoft had announced its decision to bring VR support for the game for a while, and it has been taking suggestions from the broad community since. As of now, dedicated VR headsets and Windows Mixed Reality headsets support the VR update. HP Reverb G2, Oculus, HTC VR, and Valve headsets are on the supported list of devices.
Simultaneously, the VR FAQ section of Microsoft Flight Simulator suggests that the developer is still working on some features. For instance, the VR version of the game does not support motion controllers yet.
Similarly, while the VR update should work on almost all headsets running on Oculus and SteamVR, only a few HMD models like the HP Reverb G2, Reverb G2, and the Samsung Odyssey+ have been optimized to run the game smoothly.
Nevertheless, Microsoft adds that users can shift to the VR mode at any time they want and suggests a few methods to increase the frame-rate.
Microsoft wants you to check out the dedicated forums and the VR FAQ section before you start playing Microsoft Flight Simulator in the Virtual Reality mode.
Of course, you should update the MFS app and the graphics card drivers to the latest version to enjoy a smooth gaming experience. Users can also find updates through the official Twitter account of MFS.