Microsoft has started the rollout of 'Fluid Office', a brand-new framework that optimizes the Office apps and services for the web. On the contrary to the use of single apps like Word, Excel, and OneNote, the Fluid Office framework will make multiple Office elements available across services, including but not limited to Microsoft Teams, Outlook, OneNote, and Whiteboard. Users will be able to copy and paste these elements in between the apps and collaborate better.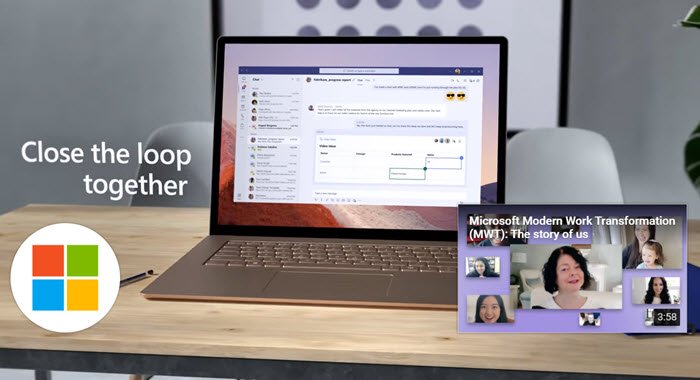 Microsoft's Fluid Office is here
Fluid components bring content and conversations together in a single, portable experience that is always up-to-date. People on a team can work at their own pace and drive great outcomes as a team. Microsoft 365 gets more done faster with fewer meetings while providing a more inclusive, collaborative experience for everyone.
Since last year, Microsoft has been working on Fluid Office, and it has been optimized for the hybrid working environment that the COVID-19 pandemic has created. As more people come back to their office spaces, Fluid Office will improve the workspace atmosphere and productivity, says Microsoft.
The company also demonstrated a few ways in which Fluid Office can help people. For instance, a note-taking experience will become a default option in Microsoft Teams. The notes you write down during the meeting will be synced with OneNote.
Similarly, users can create easy-to-manage spreadsheets and written documents in Teams and share the same through other apps like Outlook and Whiteboard. In particular, the Whiteboard app will receive many updates, converting it into an accessible space where users can insert various Fluid Office components.
According to Microsoft, the Fluid Office components will be made available on Microsoft Teams first. After that, we can see the same elements on desktop apps as well. However, it is safe to say that Microsoft has designed Fluid Office to focus more on the web rather than the desktop experience.
Google Docs finally has competition in the form of Fluid Office
In many ways, it will be competing with Google Docs, which has been the industry leader for collaboration for some point – provided that users still rely on the Microsoft Office suite for their needs, Microsoft can leverage this by creating a ubiquitous collaboration platform.
Unlike Google Docs, Fluid Office takes a modular approach, which has proved to be quite powerful, with early testers saying that Fluid Office is Google Docs on steroids.