Microsoft launched its own Wi-Fi Internet service in Seattle not too long ago. We understand that the software giant is using the TV white spaces to make this a possibility, a move, if proves successful, could open the floodgates in the coming years.
Because of how powerful this form of Wi-Fi is, some considers it as Wi-Fi on steroids, something that could put an end to wireless broadband services such as 3G and 4G.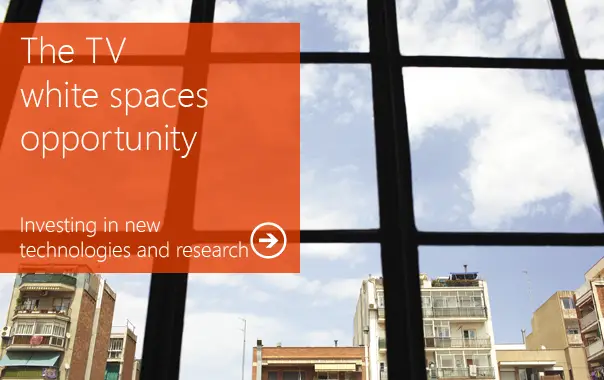 "The most obvious advantages of this technology are speed and performance," according to Dayne Sampson, Microsoft Corporate Vice President of Engineering, in a statement. "What will be exciting for those attending big events such as Bumbershoot is that this technology can handle more than 25,000 users at a time. That's a distinct difference from the free Wi-Fi often found in public places."
At the moment, what Microsoft is doing, is just a pilot to see how things are going. A recent report from GeekWire claims the service is super-fast indeed at the Seattle Center. Users can get up to 10Mbps, but from what we understand, to get that speed, users are required to login with their Microsoft account. If they do not have one, then it is possible to create one on the spot.
For those who refuse to use a Microsoft account, they will only get speeds up to 1MBps. That's pretty disappointing because not everyone would be interested in having a Microsoft account, so hopefully the company will remove this from the cards in the future.
Still, we can understand why the need for a Microsoft account is in play here. The company is doing this free of charge, and only requires the ability to promote its services. Users should expect to see the likes of Bing, MSN, and even Xbox at the center of their screens whenever they use Microsoft's Wi-Fi in the Seattle area.
Overall, the network is capable of keeping up with hundreds of users online at the same time. It might not be fast enough when compared to some 4G networks, but at least it is free and 10Mbps should be enough for anyone today.