Microsoft is kind of becoming a freemium company. It had earlier made Windows 8.1 available for Windows 8 users for free. It then announced that Windows 10 will be free for Windows 7 and Windows 8.1 users for a year from the date of launch of Windows 10. It went ahead in its gambling by offering Office 365 to students in US first and then started offering free Office 365 to schools all over the world. And now comes a list of freemium games that will be available for playing without having to buy anything – both on Xbox and on Windows 10.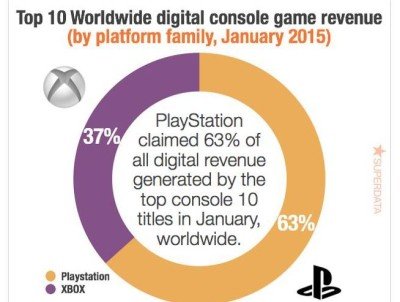 It seems Satya Nadella is gambling with the resources to make Microsoft stand ahead and apart from the crowd in related markets. While there are products that still give revenue to Microsoft, Satya Nadella's strategy is clear: Offer something for free and make them purchase additional things. For example, offer Windows 10 for free and make them purchase subscriptions later. Likewise, almost 9 of the top played games on Xbox and Windows are now free.
The list from Super Data includes games such as League of the Legends, Crossfire, Dungeon Fighter, Lineage 1, and Counter Strike Online. Another "must mention" among freemium games is the Fable Legends that, though does not figure in top 10 most played games, is also free and will continue to be free in both Windows 10 and Xbox. The game is comparatively new and should appeal to PC gamers as well as those who use Xbox.
The trend sends out signals that Microsoft, under the leadership of Satya Nadella, has a good plan in place where it is offering operating systems for free and gaming consoles for a lower price while also providing them with free games. This strategy will definitely help Microsoft in gaining more room in the gamers market – both on Windows 10 PCs and Xbox. As of now, gamers just need a Microsoft Xbox account to play the said games. There are things to buy such as maps and cosmetics related to top heroes in the games and they will compensate for offering freemium games. It is also seen that free eventually leads users into buying games at a later stage.
At the moment, the only opponent to Xbox is the Playstation and the latter commands around 63% of the gaming market. Offering free games for Windows 10 PC and Xbox games should give Microsoft a boost in the gaming sector too. It has already seen a boost in its cloud offerings such as Office 365 and OneDrive. This also sells products such as Windows Azure. The creators of Doodle God (a paid game) have been using Windows Azure to create their games and are quite happy that they do not have to work on backend engineering to make the games cross platform.
Eventually, the market is turning pro-Microsoft, which should, in turn, increase the value of shares of Microsoft (NASDAQ: MSFT) in the long run.