E3 2016 is overdone, which means, you're probably out looking for some new video games to play on your Xbox One or Xbox 360. Well, it is not too difficult to find something, especially now that several titles via the Xbox Store are on sale.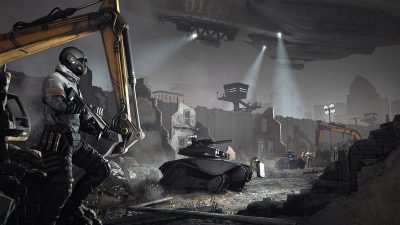 Deals with Gold
If you're into shooters, then Homefront: The Revolution might be a video game you'll be interested in purchasing. It is all about taking back the U.S. mainland from invaders. Not a bad game but the follow up is something of a disaster, which is quite disappointing. The game can be had at 35 percent off, but bear in mind that since this is a Deal With Gold program, gamers must have an active Xbox Live Gold account.
Another game on the list that will likely get gamers excited is no other than Grand Theft Auto V. It is one of the best video games to be released back in 2013 for the Xbox 360, then later released for the Xbox One and PC. Players can grab the Xbox One version for 35 percent off, but since this is a Spotlight deal, a Xbox Live Gold account is not required.
There are several other great games available for a discount right now. However, bear in mind that the savings are only for a limited time, so be sure to act quickly before Microsoft return all content to their original price. Furthermore, some contents are add-ons, so you'll need the full game to take advantage.
Players may have to pay full price for the full game, but from what we can tell, add-on contents are targeted at folks who owns the original game already.
Head over to Major Nelson to get a full rundown of all the games currently being discounted.