Taking a leap forward in the company's data platform history, Microsoft announced the first public preview of its upcoming version of SQL Server, called SQL Server 2016, for delivery this summer. The Windows giant has been focusing on its hybrid cloud strategy as a way to separate itself from other major cloud service providers like Google and Amazon.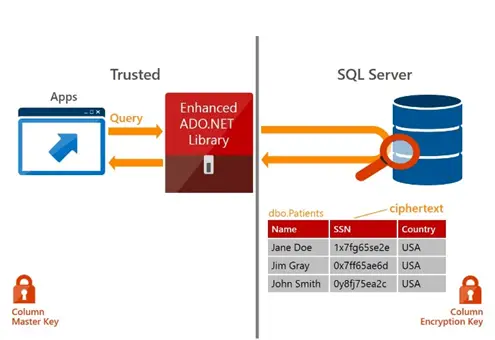 SQL Server 2016 Summer Preview
A glimpse of preview to test audiences reactions was offered at the Ignite conference for IT professionals, being held this week in Chicago A new Always Encrypted security feature highlights upcoming SQL Server 2016.
Earlier iteration, SQL Server 2014 introduced in-memory OLTP (online transaction processing), codenamed Hekaton, for databases that live in-memory with background persistence to disk. The new version of SQL Server allows you to combine Hekaton with in-memory column-store indexes for delivering real-time operational analytics.
The release comes with several new features, including encryption of data in motion and at rest and an integration with the R programming language, following Microsoft's acquisition last year of R distribution provider Revolution Analytics.
Microsoft corporate vice president T.K. "Ranga" Rengarajan wrote in a blog post, "The next major release of Microsoft's flagship database and analytics platform provides breakthrough performance for mission-critical applications and deeper insights on your data across on-premises and cloud. The upgrade will also encrypt all data by default, and has been integrated with the R statistical programming language.

Software to encrypt databases has been around for a while, but what makes Microsoft's approach different is that it is the client application, not the database itself, that encrypts and decrypts the information.As a result, query responses are also encrypted, so valuable information can't be eavesdropped on en route. We're able to do the data processing in cipher text," he further added.
Microsoft remains tight lipped on pricing scheme for storing data in the cloud, However assures, the company will keep it low enough to be less expensive than setting up a full backup service.