Since its inception Code.org has been involved in process of expanding participation in computer science by offering free online learning courses in coding, primarily through its Hour of Code program. Figures suggest, it has already crossed 44 million mark but to hit the next level – 100 million, the non-profit organization requires some external support, some extra funding that it desires to attain with assistance from big names in technology and public in general.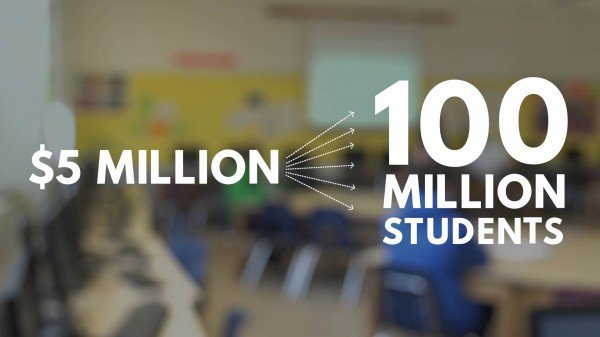 Code.Org Coding Initiative
Bigwigs like Microsoft and Google have already extended their courtesy while others like Salesforce.com, Dropbox and GoDaddy have come forward to help the Code.Org launch a campaign for introducing computer science to 100 million students world-wide.
These companies have expressed their willingness to promote Hour of Code, a campaign that encourages students to try an hour of computer coding with an online tutorial. The initiative taken rests on the data collected by technology giants that their workforces is mainly constituted by male, white and Asian.
To achieve its objective, Code.org has launched an Indiegogo crowdfunding campaign, aiming to raise $5 million (half of which will be made up of matching funds from participating tech companies and donors like Bill Gates and LinkedIn founder Reid Hoffman). Beyond this, the organisation vows to help millions continue learning – either online, or in schools.
The page spells out the objective of the organization and ways via which any interested donor (that can be you) could help as the firm has built some fantastic courses that students and teachers would love, but require help getting them to classrooms desks.
If successful, this could prove to be the largest non-profit crowdfunding project!