Microsoft has been trying to being most of its apps on the universal platform this means that irrespective of the Windows device you are using the experience with the Windows app will be consistent. Microsoft has now announced an important update for the Microsoft Groove for the insiders. The Version 3.6.1886.0 is already available for the Windows Insiders.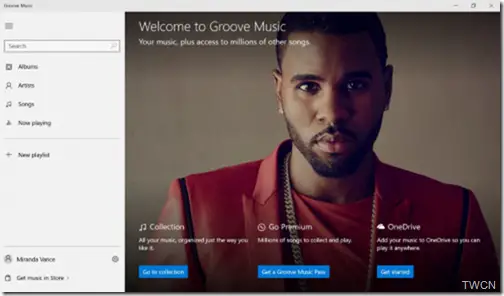 Groove Music Universal app
The most important item in the changelog is the jump to the Universal platform. As we explained earlier, Windows users will be getting the same build across all the devices and this will bring features like the gapless play from the PC version of the Groove across all the other Windows devices.
As with most of the other updates the Groove update will also be pushed for the insiders first and only after testing and tweaking it will be available at the store. Furthermore, Microsoft will also be flighting rings and launched the update in two phases-PC: Windows Insiders Fast Ring and Mobile: Windows Insider Fast & Slow and release preview rings.
Apart from the Universal tag the app would come with a slew of other improvisation including greying out the unplayable tracks, preventing playing unplayable track and also letting you know why it can't be played and tweaked telemetry for playback errors. The best part of the update is the fact that you would no longer be needing an Xbox account to play the music. Unknown artist will become a thing of the past as the app will try to match the album with the metadata available and rename the album accordingly.
Additionally, the collection can also be refined by source, this will allow you to play exclusively from OneDrive, Pass, Purchased or on this device only. The hotlinks in the Album Reviews and Artist bios will now start working on Mobile. Apart from the new features mentioned above the app will also fix the earlier known issues, says a posting on Microsoft.