Microsoft Hardware has launched a new website Hardware For Business. This website provides opportunity for greater savings by offering an easier way to purchase and deploy Microsoft Hardware products.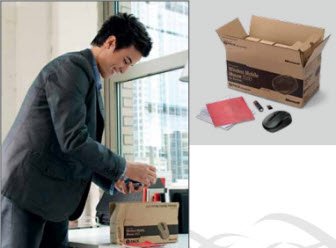 Microsoft Hardware For Business products are generally available in single units, 5 packs and 50 packs. The for Business line offers better pricing for businesses. The new packaging makes it easier to deploy and is environmentally friendly and offers the following benefits:
Savings – Volume Pricing
Easy to Order and Deploy – Everything the Customer Reduced packaging – Needs in One Easy to Open Package
Support – Included with Each Product
Packaging – Reduced Waste, Environmentally Friendly
The Microsoft Hardware range includes Wireless Mice,  Wired Mice, Desktops Sets, Keyboards, Webcams,  Headsets, etc.
Download: Microsoft Hardware For Business PDF brochure.
These products are for sale only to Microsoft distributors and resellers for business deployment, not for retail sales.