While many believe that people with autism would struggle to find a competent job, Tech giant Microsoft thinks otherwise. In its endeavor to find unique talent; the company has hired 11 new employees who have autism and is looking for more such candidates as part of its hiring program.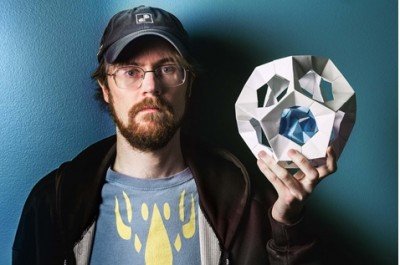 The hiring activity is a follow up to the announcement that Microsoft made last year on April 1, 2015 World Autism Awareness Day. Microsoft's Mary Ellen Smith had then announced that Microsoft was about to launch a pilot program to hire people with autism. As always, the company has lived up to its promise, and while other companies are busy following the routine hiring process, Microsoft devised an innovative way to unleash existing talent.
Microsoft sets up a new interview procedure for candidates with Autism
Candidates with autism are generally not known to exhibit great social skills required to impress an interviewer. However, lesser social skills are no indications of lesser technical talent and realizing the same, Microsoft devised a unique way to conduct interviews of such candidates.
Mary Ellen Smith, corporate vice president of worldwide operations, whose 19-year-old son Shawn has autism, said
"These are people who may not be able to pass an initial interview or screen because their social skills might not be 100 percent in line with what's expected in a typical interview, but what amazing talent are we missing as a result?There are unique minds being underused and overlooked."
Doing away from the a normal interview process involving phone screen or a several-hour, in-person interview, Microsoft conducted a combination workshop and interview to help put job candidates at ease.
Read: How to get a job in Microsoft.
Microsoft makes "Schwanke" dream come true
One of the first hires from Microsoft's new interview process was Kyle Schwaneke, a young man who has Asperger's syndrome, a disorder on the autism spectrum. Although Schwaneke graduated from a world-renowned university for computer interactive technologies, he was unemployed for more 1 and a half years before Microsoft spotted him.
Zach Johnson, principal software engineering lead for Xbox, who eventually offered Schwanke job as a software engineer, said
"Kyle's approach to programming was creative, and he was pushing limits," Johnson said. "It was very clear he was both well-educated and able to apply what he'd learned in school to try new things. He moved to the top of my list early on, and as the interview continued, I kept a close eye on him."
Schwanke, whose life has seen a complete turnaround after landing up at Microsoft says,
"Because of this job, I went from essentially having to move back in with my parents to looking into the future and thinking, 'OK, in a year or two years maybe I can put a down payment on a house.' That's a radical shift. My brain is still trying to catch up to that".
This Microsoft's valiant effort may not have hogged investors' attention, but this tells us how the company is doing its bit for the society and helping young's like Kyle Schwaneke make a bright career.