Microsoft has released its crash analytics and reporting tool for Android. The tool known as HockeyApp, was acquired by Microsoft back in 2014, but surprisingly, it is now available on the Google Play Store. But don't expect it to come to Windows 10 Mobile anytime soon.
To blend in with the Android experience, the app comes with Material Design. For those who are unaware, the app makes it possible for developers to view crash reports and other developments as they happen.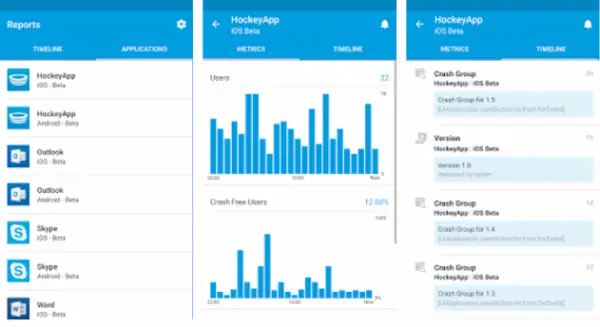 Microsoft HockeyApp for Android
This can lead to quicker resolution times, and even better, developers won't have to rely on users to report problems. Now, everything one can do via the website can also be done with the app. However, the app doesn't bring anything new to the table, so if you're already using the website, there's no real incentive to download the app at this time.
We would love for it to be released for Windows 10 Mobile, but seeing as Microsoft tends to support third-party mobile operating systems more than its own, HockeyApp will likely be released for iOS with no intention of a Windows 10 release.
Full description of the app:
HockeyApp Reports is the best way to monitor the activity and performance of your apps on the go. Get real-time user metrics and crash reporting on your phone and tablet. Be notified of new crash groups and instantly triage them with detailed information about the stack trace, affected devices, and OS versions. Track the key user metrics of your apps, such as currently active users, sessions, and crash free users over the last 24 hours.
Download it from the Google Play Store right here. It's free!