In Redmond this week, Microsoft has been hosting a Continuum App Contest. Dev Insiders have created many cool apps. Apart from this, Microsoft also released Build 14379 for PC and Mobile to Windows Insiders in the Fast ring. Based on the feedback, this build has many bug fixes.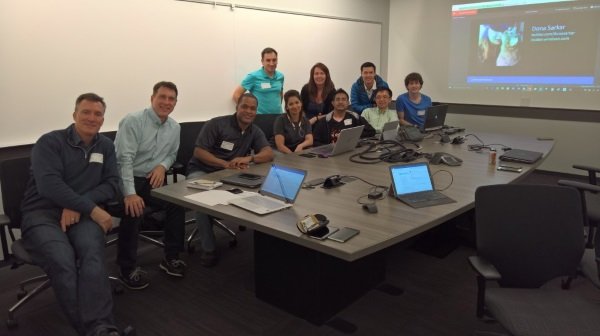 Improvements and fixes in Windows 10 build 14379 for PC:
Issue of PC with High DPI not displaying Credential UI contents big enough is fixed.
Issue of Action Center crashing after dismissing a large number of notifications is fixed.
Centennial app launches from Start or Cortana not counting towards apps coming up in Start's "Most used" list is fixed.
Minimizing and reopening Sticky Notes app would not have any keyboard focus is fixed.
Improvements and fixes in Windows 10 build 14379 for Mobile:
Stray focus rectangle becoming visible in some apps such as Groove, Cortana is fixed.
Issue of aspect ratio of images on live tiles not preserving if they are shrunk is fixed.
Known issues in Build 14379 for PC:
Continuum from your phone on the PC via the Connect app is not working. Will be fixed in next build.
Known Issues in Build 14379 for Mobile:
Not able to interact with PDFs in Microsoft Edge.
Reduced battery life in Lumia 830, 930 and 1520 is still under investigation
Wi-Fi disconnect issue is also under investigation
Backup format for Windows 10 Mobile device has been changed to reduce size of backup stored in OneDrive. This will cause Start screen layout not to restore and previous back up also gets overwritten.
Announcing the new build, Dona Sarkar also mentioned some of the apps created by Dev Insiders and selected as the finalist's apps in the contest. Some of the apps mentioned were Perfect Workout, Calc Pro, WP for Windows, EZPodder, Meme Generator Suite. For details and to try and install these apps, please check the source.