Microsoft has opened up its new office called the 'Microsoft House' in Milan, Italy. The office is expected to allow public and private companies to leverage new and smart opportunities in order to shape up their organizations in a better way. The Microsoft House will stand tall and is expected to become a symbol of what Digital Transformation has in store for us and also the wonders of the Fourth Industrial Revolution. Microsoft will also allow for nonprofit organizations to use their resources and help them shape a better future with more opportunities for everyone. If you are wondering why it called a 'house', Well, it's simple because the building is shaped in the form of a giant house.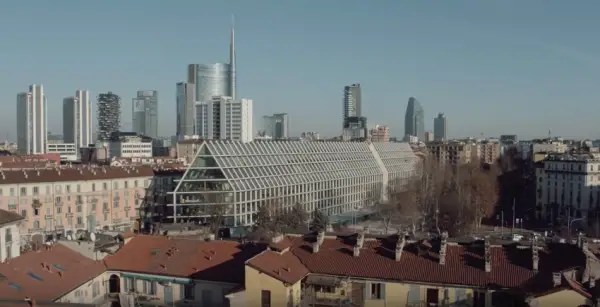 The Microsoft House is located in Fondazione Giangiacomo Feltrinelli which is a building that has been constructed in the District of Port Volta. Designed by Architects Herzog & De Meuron it will be characterized by transparency and linearity two virtues that perfectly align with Microsoft's Vision. The best part of this facility is that apart from handling Microsoft's operations it will also allocate more than half o the space for customers, partners, students, nonprofits, and consumers.
We want to seal this new commitment starting with schools: we allow teachers and professors to undergo new, innovative techniques of teaching and we allow students to learn with renewed engagement. We allow public and private companies grasping new and smart opportunities to shape their operational excellence and redesign their future. The new Microsoft Technology Center shows the benefits of Digital Transformation and the wonders of the so-called Fourth Industrial Revolution.-Microsoft
It's interesting to see Microsoft embracing the idea of catalyzing innovation via their accelerator programs and other facilities. Recently the folks at Microsoft also announced an open source simulator that will help organizations build autonomous drone fleet ecosystem. On a related note, the company has also been toying with the idea of having AI-powered health care which is aimed to arrest the exponential inflation when it comes to healthcare. In the meanwhile we are certain that Microsoft House in Milan will shape up as a wonderful workplace and yes, you can have a look at the fab decors in the video below
Source.