Microsoft Ignite is one of several events the software giant holds during a single year, and this latest one did not disappoint. The company made several big announcements, and today we're going to talk about a bunch of them.
Unlike the other conferences before, Ignite is not about hardware, but merely what the company is working on where software is concerned. After all, Microsoft is known for its software expertise, so it makes sense.
Important Microsoft Ignite announcements
1] Microsoft Edge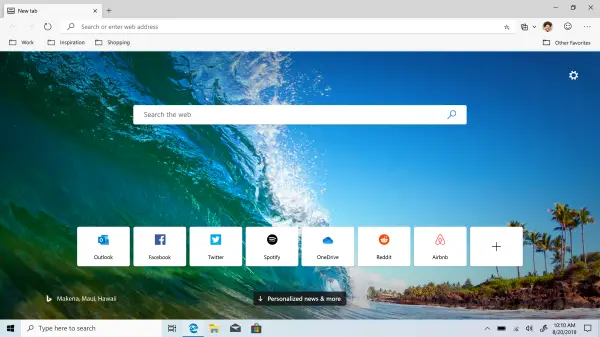 Recently, the software giant showcased the new logo for Microsode Edge, and as expected, not everyone is pleased. However, that's not important anymore because the full version of the new Edge web browser that is based on Google Chromium will come out of Beta next year.
The exact date is January 15, 2020, which isn't too far away if you think about it.
"Today marks an important milestone as we head to the formal launch of Microsoft Edge and Bing for our commercial customers in January," explains Yusuf Mehdi, head of Microsoft's modern life, search and devices Group. "As we enter the new year, we are excited to share more about how we will expand opportunities for developers, and later in the Spring even more for consumers."
2] Microsoft Teams
Since the release of Teams, many businesses have decided to switch from Slack, and those numbers continue to grow. With the latest release, it's clear that Microsoft is going for the jugular in a bid to grab the attention of all those who are still using Slack.
From the Ignite conference, the company shared that it plans on integrating Teams with Outlook and more Office products.
Users have long requested Outlook integration, and now it is here. This proves that Microsoft is listening to its fanbase a great deal.
3]Project Silica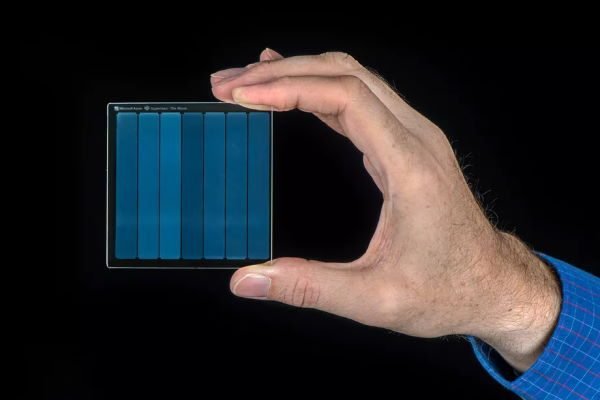 We need a new way to store data for the long term, and as you might assume, hard drives are just not ideal. With this in mind, then, Microsoft set out to create something new, and that is when the company found it could store data on the glass.
To be more precise, the company used quartz glass to get the job done, and to show off how well it works, Microsoft teamed up with Warner Bros. to save Superman 1978 on this glass storage. The technology is not yet ready for prime time, though it could be in the years to come to a store near you.
For now, only time will tell if it all makes sense, or if Microsoft is in for a rude awakening.
4] Azure Arc
During the conference, Microsoft announced several cloud-hybrid products, but Azure Arc is probably the most significant of the bunch. You see, compared to its competitors, Asure Arc is a game-changer in the marketplace. It comes with expanded support for ARM and can run resources outside of Azure.
Additionally, if you want o register Kubernetes clusters with Arc, then go ahead, because this is also a thing. Now, once everything is up and running, any external Kubernetes cluster can be handled similar to a Kubernetes cluster native to Azure.
What's really interesting about Azure Arc is the fact that it can run managed databases hybrid and multi-cloud environments.
5] Project Cortex
Since the release of Teams, Microsoft had failed to announce a new commercial product until now. The product in question is called Project Cortex, and its quite intriguing if you ask us. You see, the project is all about making it simple for employees to locate information that is spread out across data in Microsofts various services.
Everything can be found via search, or through an algorithm that might show information in hover0-links.
"As we have thought about people getting work done together, as we have thought about productivity — really broadly defined — for more than 10 years we have had this vision of being able to not only help people transactionally get things done but also allowing them to take a step back and capture what the organization knows and put that to use, put that to work," according to Jared Spataro, Microsoft's corporate vice president of its Microsoft 365 business.
The company is calling Project Cortex a Knowledge Network, and from their explanation, such is indeed the case.
6] Endpoint Manager launched
In a bid to modernize device management, Microsoft decided to launch Endpoint Manager. Most companies tend to use ConfigMgr, but that's a system that is not easy to use, therefore, the company chose to launch a new tool to make everything easier and more seamless than ever before.
As one might expect, this new management tool will take advantage of cloud intelligence.
At the moment, ConfigMgr and Intune manage over 190 million devices, which includes, Windows, Android, and iOS. Not everyone can move over to Endpoint Manager right now, but we suspect things will change in the years to come.
7] The web-based version of Visual Studio
OK, so we know of Visual Studio because it's quite popular among developers. The tool is mainly used on Windows 10, but these days, anyone will be able to take advantage of what it has to offer because Visual Studio is now web-based.
That means the tool can be used via a web browser from any operating system. This is a big deal, one we expect to work out quite well.
Visual Studio Online brings together Visual Studio, cloud-hosted developer environments and a web-based editor that's accessible from anywhere to help developers be more productive than ever," Microsoft notes in its press materials. "As development becomes more collaborative and open source workflows, like pull requests, become more pervasive, developers need to be able to switch between codebases and projects quickly without losing productivity."
The service is integrated tightly with Microsoft GitHub, but if developers want to, they can attach their own virtual or physical machines.
8] Power Virtual Agents launched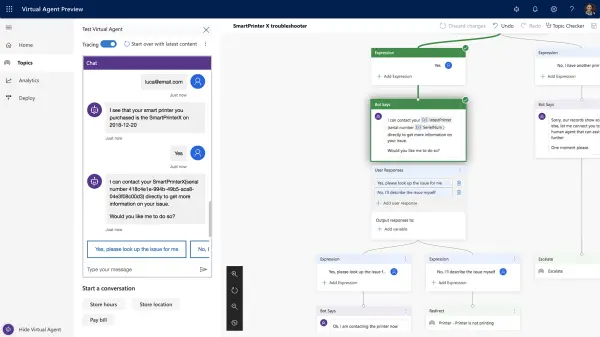 So, we heard that you are in need of a chatbot, but unfortunately, you have no idea how to create one since you're not a programmer. Well, worry not, because Microsoft has got your back with Power Virtual Agents. Its basically a no-code tool for building chatbots, and we like what it has to offer.
From what we have gathered, the tool is part of the Power Platform, which is home to the Microsoft Flow automation platform. In fact, we should point out that it's being renamed to Power Automate, and Power BI.
The software is built on top of Azure's existing AI smarts and tools for creating bots. Now, with Power Virtual Agents, anyone can build a bot as easily as creating a Word document.