With a major update release for Windows 10 in October 2017 dubbed as Windows 10 Fall Creators Update, Microsoft also gave the Photos app for PC some love with a major update. This included some Mixed Reality features and some similar to the Lumia Storyteller. Here are some of the AI capabilities that come new with this newly updated app :
Search for photos & videos with AI in Photos app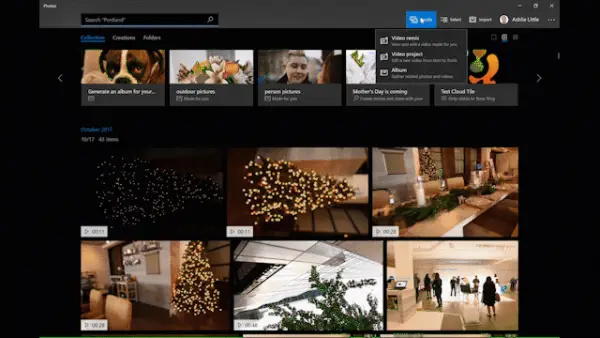 With the new AI capabilities integrated directly with the Photos app, users can now directly search for people, scene, location or more. This functionality is referred to as tagging where the various components like Peoples' face, the location where the file was created or ones with specific scenario are sorted together. People recognition is usually done automatically if a person is once tagged by the users manually.
Video Creation with AI
This feature integrated directly into the app helps the users to create a summary of a particular album of photos and videos into a video directly. This is called as Story Remix. Here, the app will automatically select the best shots of photos and video, give it the most appropriate heading or title, and by the theme, it will assign it music. In case, the user wants to add or remove any of the media clips, he/she can do it manually too. Or, they can press the Remix button, they can reshuffle the media files to create a newer video.
You can also add some Mixed Reality effects or annotate the videos with ink. This makes more sense if you are using a convertible that makes use of touch and pen like Surface Pro from Microsoft or other devices like Lenovo Yoga.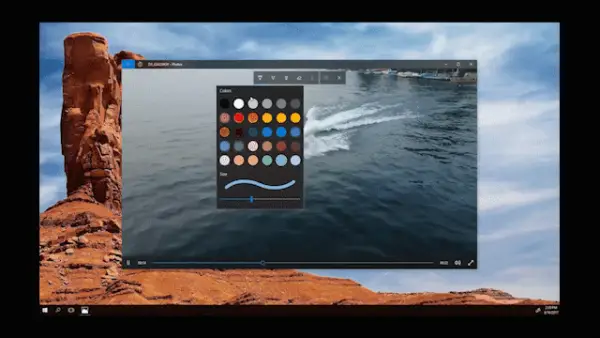 New sharing capabilities
Once you are done with the editing of photos or videos or creating a Story Remix video, you have a good number of most useful options to share it with your loved ones. The edited media can then be shared with other people via Email, sharing on Social Media services like Facebook, Twitter, etc. or exporting it as an MP4 Video file to be used to other devices on the go or playing it on a larger screen like a TV in a living room.
You can read more about these AI Capabilities in the Photos app here on the official Microsoft Blog.