Price is a tool for competition. If a brand finds its product has wide acceptability among the audience it caters to then, it may increase the price to get good return and profitability from the product. That's one of the reasons why Microsoft has increased prices for its Microsoft 365 products as it has a large userbase.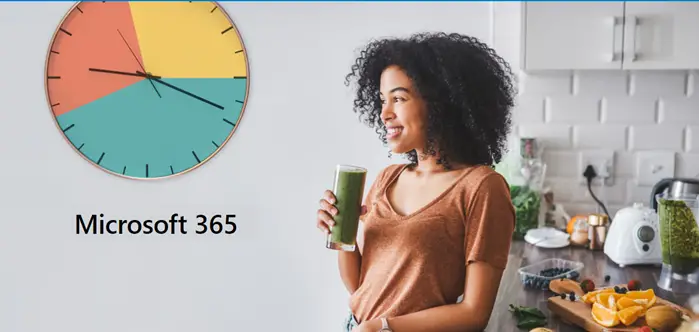 Microsoft to update prices of its Microsoft 365 products
The change in commercial pricing for Microsoft 365 happens to be the the first substantive pricing update since the company launched Office 365 a decade ago. As such, it is normal to update pricing to reflect the increased value of the product.
The pricing changes we are announcing today will go into effect in six months. On March 1, 2022, we will update our list pricing for the following commercial products: Microsoft 365 Business Basic (from $5 to $6 per user), Microsoft 365 Business Premium (from $20 to $22), Office 365 E1 (from $8 to $10), Office 365 E3 (from $20 to $23), Office 365 E5 (from $35 to $38), and Microsoft 365 E3 (from $32 to $36). These increases will apply globally with local market adjustments for certain regions. There are no changes to pricing for education and consumer products at this time, wrote Jared Spataro, Corporate Vice President for Microsoft 365 in a blog post.
Since introducing Microsoft 365, the software giant has remained committed to building on the value it has delivered over the past decade. For instance, it has added 24 apps to the suite. This includes-
Microsoft Teams
Power Apps
Power BI
Power Automate
Stream
Planner
Visio
OneDrive
Yammer
Whiteboard, etc
Moreover, it has released over 1,400 new features and capabilities in key areas like introducing real-time collaboration in Word, Excel, PowerPoint desktop apps and adding new attack surface reduction capabilities to help organizations defend against ransomware or other threats. You'll also see the addition of audio conferencing and unlimited dial-in capabilities for Microsoft Teams meetings being rolled out over the next few months.
The increases will take effect within six months, beginning March 1, 2022. For more information, visit Microsoft 365 blog.