Microsoft's latest infographic narrates an interesting journey of Smartphones, tablets and PCs over the last decade. One of the most notable things that happened 10 years ago was the introduction of Microsoft Office 2003 into the market. Soon Microsoft Office 2003 went on the cutting edge of productivity, it came up with many new things; like new look, new Office logo and OneNote.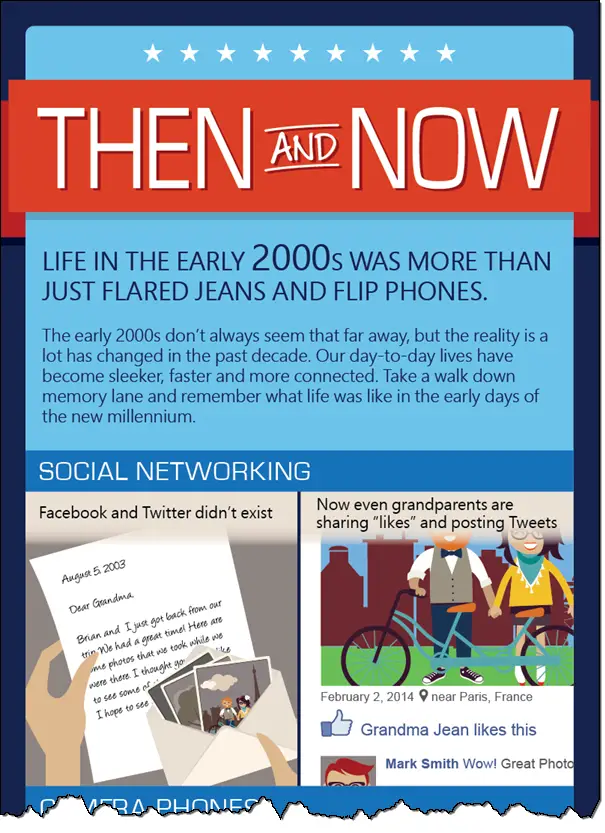 Office 2003 End of Life
Microsoft now feels that,
"Microsoft Office 2003 no longer meets the needs of the way we work, play and live today. For this reason, it is time to say farewell to Office 2003 and embrace the productivity solution of today – Office 365."
Microsoft mentions that the support for Windows XP and Office 2003 will end on April 8, 2014. Microsoft suggests that customers complete the migration from Windows XP to a modern operating system before that time in order to avoid risks and an increase in support costs.
In the 'Services' section of Microsoft a complete process of this migration has been mentioned.
"Microsoft Consulting Services has created an offer for Enterprise Customers who need help accelerating their Windows XP migration. The Windows XP Migration Jumpstart offering provides a rapid deployment design and implementation to assist you in transitioning from your current Windows XP environment to a fully integrated Windows 7 or Windows 8 environment."
Now, since Office 365 is at our disposal, the older processes of editing documents via multiple attachments, iterations and printouts are gone. Microsoft further mentions how Office 365 holds the power of cloud which helps things get faster and easier regardless of the users' device or location. Microsoft is proud of themselves for what they were in early 2000s.
Microsoft's Infographic mentions many things that changed over the last decade. You can see the Infographic here.