Microsoft has killed their most famous health-related product called as Microsoft Band long ago now. But they have not yet stopped the contribution from them for the health care industry. Microsoft has recently announced a number of projects to deliver intelligent health-related innovations with their AI and Cloud technologies.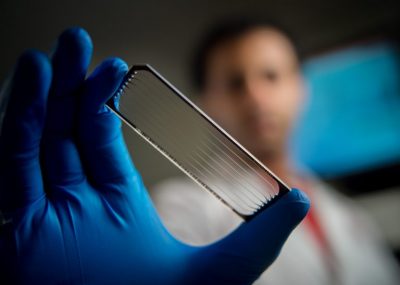 Intelligent health through AI and Cloud
As per their blog post, they announced majorly about the following projects:
Microsoft Genomics: This project will be available on Microsoft Azure. It will provide researchers and clinicians with more powerful resources by giving them access to cloud-powered genomic processing services.
Microsoft Azure Security and Compliance Blueprint: HIPAA/HITRUST – Health Data & AI: It is an end-to-end application development foundation to help health organizations move to cloud technologies with greater simplicity, compliance, security and industry-standard compatibility.
AI Network for Healthcare: This will help in the creation of an AI-focused network in cardiology. They have partners with one of the largest healthcare systems in India called as Apollo Hospitals. This is undertaken as an expansion of Microsoft Intelligent Network for Eyecare.
Microsoft 365 Huddle Solution Templates: Microsoft has been planning to publish new developer templates that extend and benefit Microsoft Teams. People can now migrate to Microsoft Teams and leverage the powerful features of the Microsoft Teams platform.
Project Empower MD: It is a research collaboration with UPMC. It is a module which will create a system that will listen and learn from what doctors say and so. This will reduce the task of note-taking and write down everything.
Project InnerEye: This is all about new integrations coming with TeraRecon and Intuitive Surgical.
You can read more about these projects in details in the detailed blog post that is posted by the team at Microsoft here.