Microsoft has joined hands with a group of leading IT  and security companies like Kaspersky Lab, TrendIn a global operation coordinated by the Interpol Global Complex for Innovation in Singapore, Trend Micro and Japan's Cyber Defense Institute, in collaboration with law enforcement agencies, to disrupt the Simda criminal botnet — a network of thousands of infected PCs around the world.
Simda network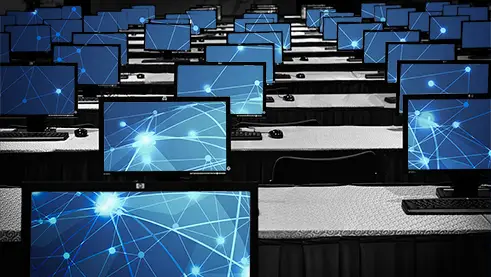 The Simda botnet is present in more than 190 countries across the world. US, UK, Russia, Canada and Turkey have been worst effected. The Simda botnet is believed to have infected over 770,000 computers worldwide, and the majority of victims have been located in the United States. It is important to note that more than 90,000 fresh infections were reported starting from the year 2015.
This botnet has been classified as the pay-per-install malware that can easily issue rogue software and malware that can potentially capture sensitive financial information. Distributors of Simda make money by selling access to compromised computers to criminals who can then install additional programs.
Simda is in existence from many years, the exploit artists have worked hard to fight against vulnerabilities which are present in targeted website. Simda's malware comes in different variants, Kaspersky Lab's virus collection has succeeded in catching over 260,000 executable files which are reported to be different forms of Simda.
Microsoft in one of its analysis said,
While the disruption action can disable the ability of existing infections to download or update new software components, it will not disable modules that might have been installed by Simda.AT
Sanjay Virmani who is the director of Interpol Digital Crime Centre said,
This successful operation highlights the value of, and need for partnerships involving national and international law enforcement and private industry in the fight against the global threat of cybercrime," said Sanjay Virmani, director of the Interpol Digital Crime Centre
One can find more details on Simda at Microsoft Malware Protection Technet Blog.