Microsoft seems to have taken the cognizance of one fact – more the number of steps in signing up for a service or app, lesser the number of signups. The company has therefore introduced a small change in its strategy. The Windows Phone and Windows 8.1 app developers can now integrate Facebook login support into their apps.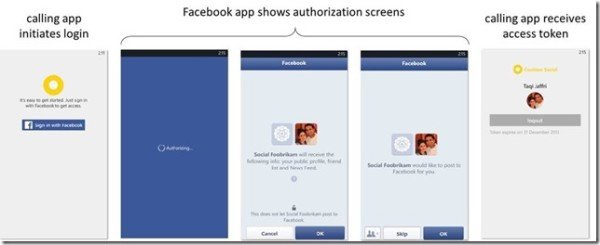 Facebook Login APIs on Windows 8.1 and Windows Phone 8
Microsoft understands well that today millions of people use Facebook to connect and share things. Far too often, they rely on Facebook identity to access favorite apps and other things. As such, users already having active Facebook accounts can dive into new applications without having to create a separate username or password for them. This would simplify the registration process.
The software giant however claims the Facebook login service is not a replacement for the company's own Microsoft Account identity service that gives a user access to its consumer online services but a complementary to it.
Steve Guggenheimer, a Microsoft corporate vice president and chief developer evangelist wrote in a blog post,
For developers, tapping Facebook Login increases app signups and usage by simplifying registration and logins. Every step or interruption between a consumer and the task they want to complete creates friction and engagement drop-off. Some studies show such interruptions can significantly reduce a user's likelihood of signing up for the app."
The documentation and APIs for the Facebook login support can be found at the official Windows App Builder blog and the Windows Phone Developer blog. The Windows Phone support for Facebook login support for the Windows Phone is currently being released as a beta while the Windows 8/8.1 support is considered complete.