Office 365 was officially launched in June, 2011. Ever since then it has come with a number of features, some of which are related to security as well. Following its trend, Microsoft has now come up yet another security feature which will help provide security of the next level to the users. This new feature is called as the multi-factor login for Office 365. Microsoft has introduced this feature of the multi-factor login for Office 365 to all sorts of subscription plans of Office 365. This certainly gives businesses and consumers an additional security option that makes sure the safety of their documents.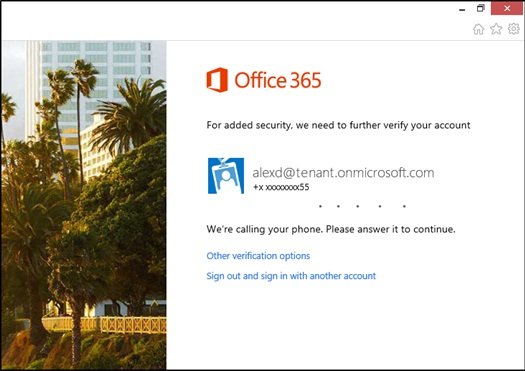 On this new addition, Paul Andrew, technical product manager of the Office 365 team mentioned that,
"Today we're adding Multi-Factor Authentication for Office 365 to Office 365 Midsize Business, Enterprise plans, Academic plans, Nonprofit plans, and standalone Office 365 plans, including Exchange Online and SharePoint Online. This will allow organizations with these subscriptions to enable multi-factor authentication for their Office 365 users without requiring any additional purchase or subscription."
The multi-factor login for Office 365 is already in place for the administrators even since June 2013. However, now Microsoft has extended this capability of Office 365 to any user. Hence, now anyone can use this security feature easily, and the business owners can enable the same for their employees.
What does Multi-factor Login for Office 365 offer
When the users enable this feature, a set up process will be prompted to them. They will be asked how they want the authentication for their account. The options for authentication consist of a text message that contains 6-digit code, a code or notification received through the Smartphone app or an automated phone call where they need to press the # key.
The multi-factor login for Office 365 provides enhanced security for the users. Even the administrators can also enforce the multi-factor login for Office 365 for some of their users. This is a very good option for those working on sensitive information.
This enhanced security provided by Microsoft for Office 365 is certainly going to help the users in a lot of ways. Let us know your views on this new addition.