At the Electronic Entertainment Expo, Microsoft introduced its latest games console, the Gen-next and powerful version of the Xbox One, named as Xbox One X. The release comes after many months of speculation, and the company honored its promise of revealing the details of the much-hyped "Project Scorpio".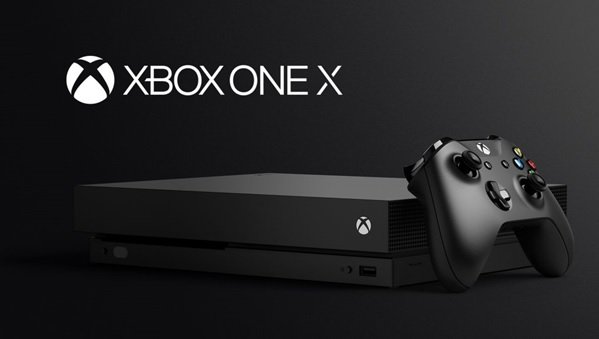 Xbox One X
Making the announcement, the company talked about Xbox One X specifications, its ability to run games in 4K ultra-HD, terming as one of the World's most powerful console. The technology giant also laid down its plans on launching the device on November 7th worldwide, priced at $499 or £449 in the UK.
Microsoft says that Xbox One X is well-matched across the Xbox One family of devices which means that all existing accessories will work with the new console.
What's new with Xbox One X
Shape and Design
Xbox One X inherits its shape and design from the Xbox One S; perhaps it is a bit sleek. Albert Penello, Senior Director, Xbox Console Marketing, said that that the Xbox One X is the most powerful and at the same time smallest console created by Microsoft ever.
The color options were not revealed, and as of now, it is safe to assume that it will come in black color only.
The most powerful console says Microsoft
Xbox X One comes with 6-teraflops of graphical power, a marked improvement over its competitor, the PS4 Pro that is built with 4.2 tera-flops. Microsoft has also packed its new console with 12 gigabytes of RAM to the PS4 Pro's 8 gigabytes.
Microsoft is shipping Xbox One X with an Ultra HD Blu-ray drive for 4K movies with 1TB of storage.
Elaborating the enhanced gaming capability of Xbox One X, Microsoft mentions,
Xbox One X comes with 40 percent more power than any other console, experience immersive true 4K gaming when paired with a 4K display, such as Samsung's flagship QLED TV. Xbox One X makes your existing library even better, with better textures, smoother frame rates and faster load times, even on a 1080p TV. Xbox One X also offers the ultimate 4K entertainment package with 4K Ultra HD for Blu-ray X and streamed content, HDR support for gaming and video, and Dolby Atmos support.
With a built-in power supply, Xbox X one houses three USB 3.0 ports (one in the front and two in the back), along with an IR blaster. You can place it horizontally or vertically with an optional stand. For those who already own an Xbox One S, all the cables you own will transfer over, with port locations designed to be an easy plug-and-play swap in your existing gaming setup.
A total of 42 games were showcased during the event out of which 22 were exclusive to Xbox One consoles.