It's a well-known secret that Google and Microsoft are at loggerheads when it comes to budget PC especially the ones designed for the students and the educational institutions in general. The very fact that Chromebooks are garnering good response from the education sector further ends up as Microsoft's dismay.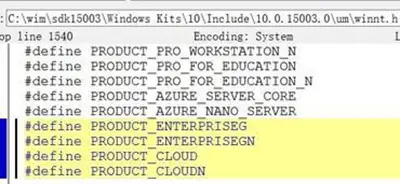 Microsoft tried their hands with Windows RT and Windows 8.1 with Bing but alas both of them failed to score. Now it seems that Microsoft is renewing its experiment with a low-cost version of its Windows system and prefers to call it "Windows 10 Cloud."
The new variant has started being referred in the Windows 10 Test build and according to reports Windows 10 Cloud is most probably a simplified Windows 10 version that is expected to rely on online services and will be able to run Windows UWP. Needless to say, Microsoft will go loggerheads with Chrome machines and this is something very good for the consumers since they would end up having more sound choices.
Microsoft will most likely offer it as a free to use an operating system for PC makers who are ready to install the same on their product line. Also, the reports suggest that Microsoft might already be in the later stages of testing and is most likely to unveil it along with the Windows 10 update expected to be rolled out in the second half of the year.
That said Microsoft is keeping quiet on this project and has not hinted at anything in particular. Furthermore, just because the Windows 10 Cloud has "Cloud" in its name it will not depend on online services entirely, for instance, Chromebook allows a ton of offline features these days. Microsoft will likely pair in the essential tools and services along with access to the Windows Store. We also expect this machine to be extremely fast when it comes to boot time and overall performance.