Finally, there is an end to all the rumors and speculations about the release of MS Office 2013 and Office 365. Microsoft has unveiled the actual release date via a teaser website.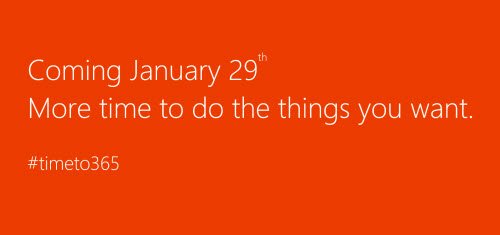 Microsoft Office 2013 release date
While the Details and Pricing of Office 2013 & Office 365 were already announced, Microsoft has now confirmed their availability via this teaser website. The promotional teaser website from Microsoft simply states
"Coming January 29th. More time to do the things you want. #timeto365″.
A new teaser website has launched to promote the retail launch of most awaited MS Office 2013 scheduled on January 29, 2013. We all knew that Office 2013 would be launching early this year which is now confirmed by the teaser released via Microsoft.
Office 2013 integrating a new version Office 365 will finally launch for retail purchase this Tuesday, January 29, 2013.
@Office tweeted:
More time to create the things you want. Coming to @BryantParkNYC on 1/29 #Timeto365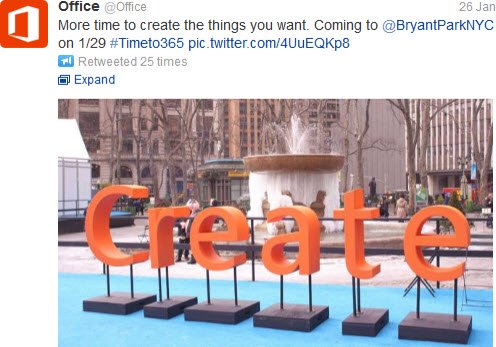 It has been several months when the software was released in beta version. The new suite Office 365 will include noticeable changes and a set of new features. including some new Privacy Options.
The brand new start screen would be the first thing to notice in Office 2013. It comes with a simpler user interface that would enable users to make new documents, or open the templates easily. It will also include an in-built integration with SkyDrive (Microsoft's Cloud Storage Service). The ribbon feature in Office 2013 has however been tweaked a bit, but there are no major changes in that.