Microsoft has announced that it would be running a share buyback scheme for all its retail shareholders, wherein it would be buying back around $40 billion worth or 9% of its current $440 market valuation. A similar buyback scheme was launched in 2013 and is aimed at raising cash for shareholders.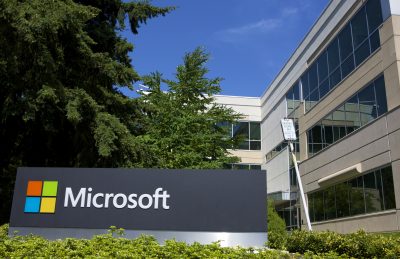 This scheme will begin in a few days, and the first round is expected to be closed by the end of Q4 2016. The Redmond giant also announced that the annual dividend payout would be increased to $0.39 per share, up from the earlier $0.36 in 2016. The final dividend payout for 2016 is to be completed by November 17.
While the fiscal year hasn't been good for Microsoft with regard to hardware sale including computers and mobile devices, the software business is stronger than ever.
Since Satya Nadella took over as CEO of the company in February 2014, investors have become more optimistic about the company's plans to build a big enterprise in cloud computing. The out-of-the-blue decision to buy Linkedin for $26.2 billion has also proved to be fruitful. Microsoft reported a whopping $113 billion in cash and investments at the end of June 2016.
The Microsoft share has rose an unprecedented 31% over the last year, making the corporation the second most valuable in the world. This fiscal quarter saw a revenue of $20.61 billion, owing majorly to the cloud business and software sales by Microsoft. Despite that, dividend increase for 2016 was lower than before due to cash expenditure in deals like the Linkedin buyout.