Microsoft announced a Business School in Artificial Intelligence (AI) to help business leaders make the right business decision while integrating AI across their operations. The AI Business School will exclusively serve Business Leaders while covering a host of AI-related topics and help them gain practical knowledge to define and implement strategies for their organizations. They will get access to guides on how to manage the impact AI has on company culture, operations and governance.
Microsoft AI Business School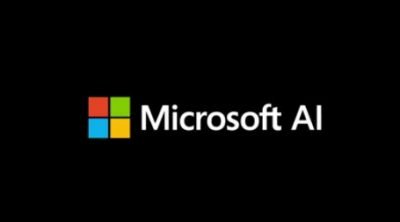 Speaking at the launch, Mitra Azizirad, corporate vice president for AI marketing at Microsoft, described the reasons that led to the launch of AI Business School. She mentioned,
There is a gap between what people want to do and the reality of what is going on in their organizations today, and the reality of whether their organization is ready. Developing a strategy for AI extends beyond the business issues. It goes all the way to the leadership, behaviors and capabilities required to instill an AI-ready culture in your organization.
INSEAD, a graduate business school with campuses in Europe, Asia, and the Middle East, partnered with Microsoft to build the AI Business School's strategy module, which includes case studies about companies across many industries that have successfully transformed their businesses with AI.
AI Business School course materials include brief written case studies and guides, plus videos of lectures, perspectives, and talks that busy executives can access in small doses when they have time.
The participants will have access to a series of short introductory videos providing an overview of the AI technologies driving change across industries. The core of the course though focuses on managing the impact of AI on company strategy, culture, and responsibility.
With AI Business School, Microsoft seems to have found the right strategy in projecting itself as the leader in AI Technology. At least the insights from analyst Nick Mcquire is predicting success for the Redmond based Company.
Nick McQuire, who works with market research firm CCS Insight, says that more than 50 percent of the companies his firm has surveyed are already either researching, trialing or implementing specific projects with AI and machine learning. However, very few are using AI across their organization and identifying business opportunities and problems that AI can address.
"That's because there's limited understanding in the business community about what AI is, what it can do and, ultimately, what are the applications," he said. "Microsoft is trying to fill that gap."