Gears of Wars fans and gamers can now rejoice as Microsoft has launched the latest instalment, Gears of War: Judgment for Xbox 360. This latest release is a prequel in the Gears of War franchise and brings along some exciting game-play elements, expanded weapons arsenal and more.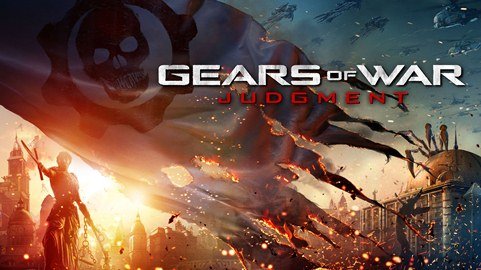 "We are delighted to launch the next edition of "Gears of War" – the game that has enthralled millions of players across the world. With "Gears of War: Judgment", gamers get to find out what led to the events of the "Gears" universe, Emergence Day and to delve deep into the personal stories of the new game lead: Damon Baird and the rest of the Kilo squad." – Anshu Mor, Business Group Lead – Interactive Entertainment Business, Microsoft India
The Gears of War: Judgment story opens up through a series of flashbacks. It is played from the perspective of the Kilo Squad, led by tech-geek Damon Baird, as they battle ferocious new enemies with an expanded arsenal of weapons. As war rages around them, the entire Kilo Squad including the flamboyant Augustus "The Cole Train" Cole is put on trial. Gamers can experience first-hand the events that led up to their court-martial as the events are recounted during the trial – how the Kilo Squad struggles to fight off the Locust horde, as they burst from the ground on Emergence Day, led by a terrifying new Locust Leader: General Karn.
The new OverRun mode gives gamers the option to form five-player teams that later take turns at pitting Locust and COG soldiers in a head-to-head battle. Players can increase the difficulty level by declassifying critical information with the new Declassified Testimony system resulting in new weapons and alternate scenarios being unlocked.
Gears of Wars: Judgment trailer
The Gears of War standard edition is priced at INR 2999/-  and will be available in retail stores across India starting from Wednesday, 20th March 2013.
Those interested can download the Gears of War: Judgment Multiplayer Demo from here.