Today the Official Surface Blog went live as Microsoft launched the Surface Blog with its inaugural post 'Welcome to the Surface Blog'  by Panos Panay, Corporate Vice President at Microsoft.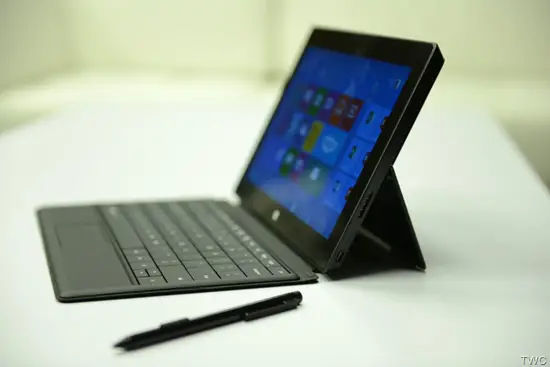 We all are very much interested in knowing behind-the-scene stories of how Surface came to be, efforts of the Surface Team put in bringing this family of devices, be it the Surface RT or Surface Pro or its accessories like the very innovative Touch Cover and Type Cover. And such stories we will be seeing in this new Surface Blog. Yes, apart from these stories, there'll be the latest Surface news.
As Panos Panay blogs in this inaugural post –
Welcome to the new Surface Blog! I'm pumped for the team to have this new space to share information with you as we continue to tell the stories behind what makes Surface such an amazing family of products. We'll tell our stories and share the latest Surface news. I'm also excited to have some of my colleagues share the hard work they've put into creating a family of devices and accessories that continue to help you have both fun and get more done. In the coming weeks, we'll be sharing some of the behind-the-scenes stories of how Surface came to be and you can meet some of the folks that helped it be what it is today……
Further Panos blogs that the journey to bring Surface 8 Pro to you is almost complete and talks of its spectacular 1080p ClearType display, Screen sharpness with amazingly bright with Super high contrast bringing to life both text and pictures  and the Pen experience on the thin optically bonded cover glass. With the Surface Pro Pen you can not only take notes but can also draw amazing pictures.
All are now waiting for the Surface Pro launch on February 9. You can share your Surface experience and can read the blog post in detail on the new Surface blog.