Microsoft has announced the availability of Lobe, a desktop app that is designed to train artificial intelligence (AI) and machine learning (ML) models without writing a single line of code. Lobe is a free app, which is available for download on Windows and Mac computers. The app wants to boost the adoption of AI and machine learning techniques among users.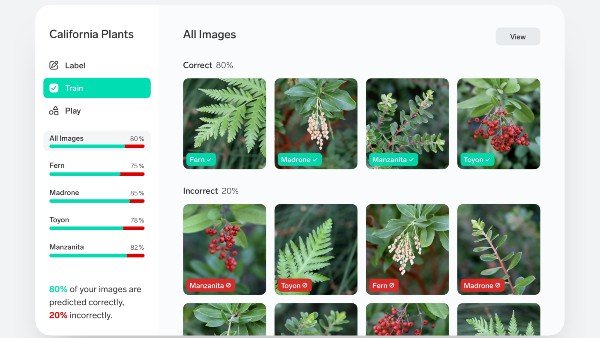 What is Microsoft Lobe?
Lobe is ideal for people without data science experience. You can import images into Lobe and label them to create a machine learning dataset.
It will select the right machine learning architecture on its own. You can start training AI and ML models without any complex setup or configuration. You can evaluate the strength and weaknesses of the model, courtesy of real-time visual results.
For now, the capabilities of Lobe are limited to image classification. Microsoft will expand Lobe to support other models and data types in the near future. After training the models, you can export them to run across apps, websites, or devices.
This way, Microsoft is simplifying the process of creating end-to-end machine learning solutions in any environment of their choice.
Why use Lobe?
You can create an application that draws attention to factory workers not wearing a helmet in dangerous situations. According to Microsoft, some of its customers have used Lobe to create apps to identify harmful plants.
You can also create an application that uses a camera to alert people when they accidentally leave the garage door open. Applications may vary across industries.
"Lobe has everything you need to bring your machine learning ideas to life. Just show it examples of what you want it to learn, and it automatically trains a custom machine learning model that can be shipped in your app," Microsoft says on the Lobe website.
How to get started with Lobe
Lobe is available to download for Windows and Mac. You can join Beta by filling in all the details such as your name, email address, country, and the purpose you want to use Lobe.
Are you ready to download Microsoft Lobe? Visit lobe.ai.