At the ongoing Mobile World Congress (MWC 2015), Microsoft had talked about Lumia 640 and 640 XL as its budget Windows Phones. From what it spoke at MWC and deducing from its blog posts, it seems Microsoft is roping in more mobile manufacturers to build Windows phones all over the world.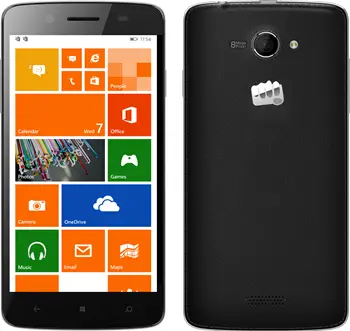 Over the past year, Microsoft has had agreements with 21 mobile phone hardware providers to launch 31 Windows Phone devices across the world. The statement came from Nick Parker, corporate vice president of Microsoft's OEM division. He said that Microsoft is willing to welcome partnerships with different OEM providers over different networks to bring more Windows Phones to the market.
Among the partners are KAZAM, the UK based phone manufacturer. Kazam builds cheaper mobile phones in UK. KAZAM Thunder 450W and 450 WL are just two of the new Windows Phones that are set to grab the mobile phone market in UK. These phones come bundled with OneNote and OneDrive.
The KAZAM range of phones resemble HTC One line of Android. The only problem with KAZAM is its screen which is reported to break easily. Microsoft said they're talking with the mobile phone manufacturer to replace the broken screens free of cost. It did not specify who will compensate for the free replacements. To add to that, they are offering free three year warranty on the handsets.
For India, Microsoft has roped in XOLO. The Win Q1000 is the Windows Phone from XOLO. The phone is powered by 1.2 GHz processor and 1GB RAM so that users can multitask faster. For Philippines, Microsoft already has a partner named Cherry mobiles. The two Windows phone expected from Cherry are Alpha Neon and Alpha View. The former is a 5″ display while the Alpha View is 6″.
There is a great potential in developing world for cheaper Windows Phones. While Microsoft has already been attempting to provide cheaper Lumia phones, they are looking out for OEMs that will help them gain a substantial amount of market share in the mobile phones segment.
Last year, Google had the highest gains by taking over almost 80 percent of mobile phone market. Microsoft aims to bring it down by partnering up with local phone manufacturers. This is a strategy that will work in favor of Microsoft as people are already familiar with brand names and the popularity of Windows Phone will add to the brands. This, it seems, is a win-win situation for both OEMs and Microsoft.