Microsoft has added two new Lumia Smartphones – Lumia 435 and Lumia 532 to its range of economy smartphones. These Smartphones are supposed to hit the market shelves sometime in February.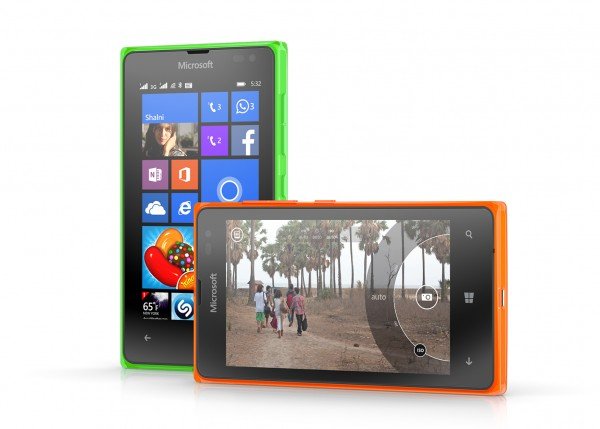 Lumia 435 and Lumia 532
The Lumia 532 is powerful among the two as it runs on a powerful quad-core Snapdragon 200 1.2 GHz processor whereas Lumia 435 is packed with a dual-core Qualcomm Snapdragon processor. Lumia 532 boasts a 5MP rear camera whereas Lumia 435 comes with a 2MP camera. The hardware, storage and batteries in both newly added Lumia phones are quite similar. Both Lumia 435 and Lumia 532 have 4 inch screens and 1GB of RAM and 8GB of memory which is expandable to 128GB.
The two new Lumia phones will be available in white, black, bright orange and bright green color with 3G single SIM and 3G Smart Dual SIM connectivity.
Other eminent features include the latest Windows Phone 8.1 operating system, Microsoft Office Suite, up to 30 GB free cloud storage on OneDrive, Outlook for email and the Lumia Denim update. Users can access the HERE location services on these devices and also switch between video calls and voice calls readily with a front facing camera and built-in Skype integration.
As per the report posted in official blog post, these reasonably priced Lumia phones will be available only in Europe, Asia-Pacific, Middles East, India and Africa for now.
The expected rate tags for Lumia 435 and Lumia 532 are €69 (£53) and €79 (£61) respectively.