Microsoft has released its latest Smartphone, the Lumia 650. The device comes with an attractive metal design and will go to sales in selective European markets starting February 18. Although Microsoft is aiming at business users by promoting features such as Cortana support, Office 365, documents sharing on-the-go via One Drive, and more, the device is positioned at a rather cheap price of $199, normally that you do not see with business Smartphones.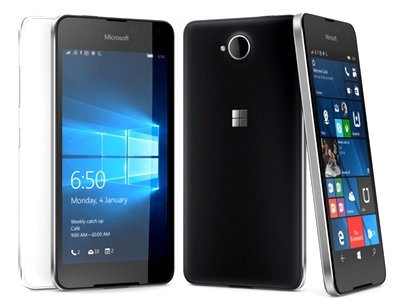 Announcing the launch, Samuli Hanninen, company's Vice President of Software Program Management, mentioned at the Windows Blog,
"We're extremely proud of the Lumia 650 and believe it will quickly be seen as the device that provides the perfect balance between work and personal needs"
Lumia 650 boasts of a great aluminium design
When it comes to its design, Lumia 650 does pack a punch. High polished, diamond cut and anodized aluminum frame justifies company's claim of this being a really attractive Smartphone. The 5" OLED display with bright and crisp colors gives Lumia 650 a premium look.
Lumia 650 Specifications
The Smartphone houses a Snapdragon 212 processor with quad-core Cortex-A7 CPU at 1.3GHZ. Phone's storage is boosted to 16GB, expandable via microSD. For clicking selfies, Microsoft is offering a 5MP wide-angle, front-facing camera and Microsoft's flagship imaging algorithms, providing remarkable photo and video capabilities. The rear camera is of 8MP with usual options for rich and moving images capture feature.
On the connectivity front, the phone is again impressive with multi-band 2G/3G/4G support along with built in Bluetooth v4.1, NFC, Wi-Fi 802.11 and GPS. The dual sim feature is available too as an option.
Microsoft looks to boost Windows 10 Mobile installation with Lumia 650
Good features, competitive pricing along with Windows 10 Mobile, means that Microsoft is seeing Lumia 650 as a potential winner that can contribute to company's goal of increasing Windows 10 installation on PC's and SmartPhones.
Building on our success of more than 200 million devices running Windows 10, the Lumia 650 puts Microsoft's smooth, responsive and most productive OS in your pocket, said Samuli Hanninen.